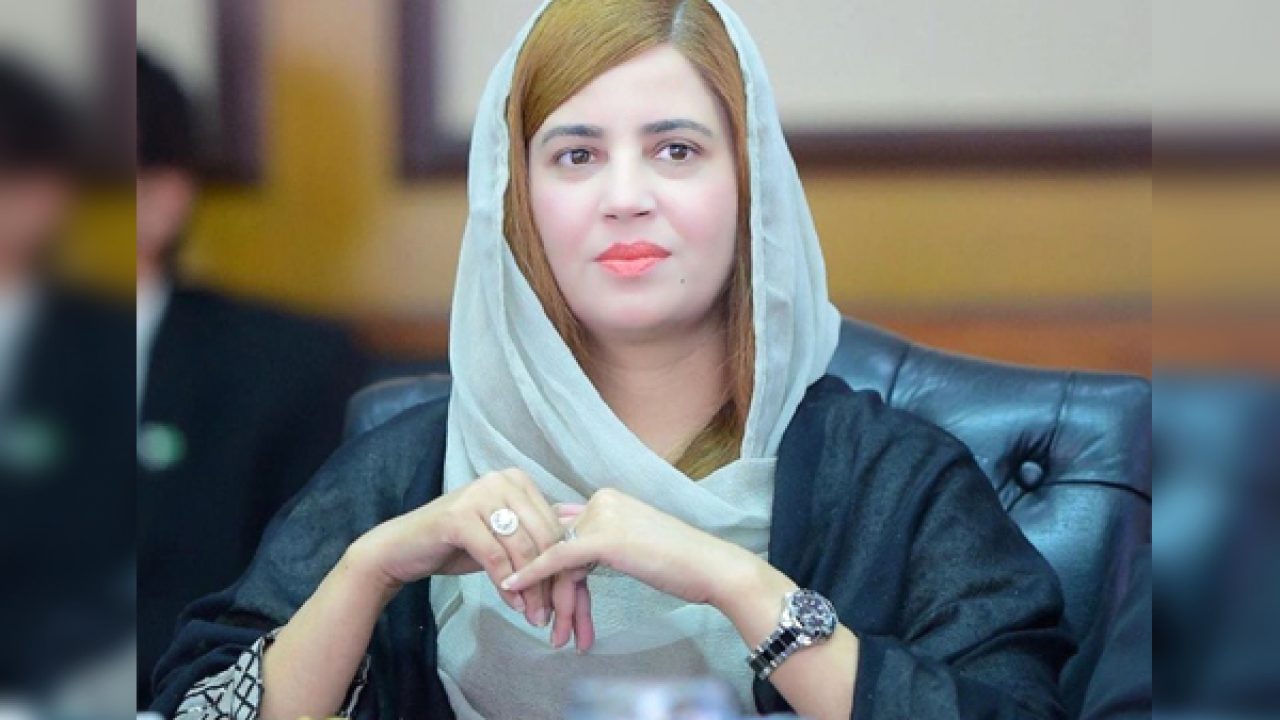 ---
On Sunday, Climate Change Minister Zartaj Gul purported that Covid-19 means that the coronavirus has 19 points that can be applied to any country based on its respective immunity levels.


In Covid-19, 19 refers to 19 points that can apply to any country, according to Zartaj gul 🤦#Zartajgul pic.twitter.com/B4tSsvwSJQ

— Muhammad Ehsan Ullah (@MuhammadEhsanU8) June 20, 2020


Although by now, everyone knows that Covid-19 is an acronym for the coronavirus disease 2019, it seems that Gul had no idea what she was getting herself into.

Since she redefined the term on national television, Pakistani social media users have been busy redefining everything on Twitter.

Providing a fresh perspective to age-old words, users have come up with new and hilarious definitions for F-16, bypass, T20, MiG-21 and N95 among others.

Here are some we loved most:


F-16 is 16 seater!#Zartajgul pic.twitter.com/KB6d8a4dVF

— [email protected]!Con° (@El_jawad_le) June 21, 2020
best one so far 👌😬 #zartajgulwazir pic.twitter.com/wLMQGQ9qDj

— ح ی د ر 🔥 (@IMHaiderhadi) June 22, 2020
#Zartajgul : 1992 Worldcup means it had 92 Points

Imran khan: pic.twitter.com/pw2KRajShN

— Gibran (@IamGibbi) June 21, 2020
20 players play in #T20
That's why it is called #T20

(#Zartajgul) pic.twitter.com/sIba0xALst

— 🦋- kainat - 🦋 (@nori_kainat_10) June 21, 2020
There are 8 jet Engines in V8 #Zartajgul pic.twitter.com/KMXFdXbQyB

— Saddam Hussain (@SaddamH91444108) June 21, 2020
The "21" in MiG-21 means it flies only 21 seconds across border. #zartajgulwazir #coronavirus #COVID19 pic.twitter.com/0sFNc1Kbo7

— Asif Ansari (@asifansari47) June 21, 2020
Pretty sure Zartaj Gul thinks that Ministry of Climate Change works to change the climate

— Qasim Zaidi (@QasimZaidi_) June 21, 2020
Ronaldo ko CR7 is lye kehty hen q k wo 7 dfa apni class ka Cr bna tha 😎#ZartajGulLogic https://t.co/XbcFO5PVXh

— daaktar 💉 (@DrwaqasAfzal1) June 23, 2020
Relatable #Zartajgul pic.twitter.com/pPQ92BZlbf

— Irum Sikandar (@SikandarIrum) June 21, 2020


Some even compiled a video of the memes and it all makes sense now.


So Far The Reaction Of Pakistanis On @zartajgulwazir Mindblowing statement about #COVID19 and it's 19 points

Watch much more amazing Tweets in the complete Six Minutes Video : https://t.co/XRdhX0vMAh

Pakistanis Never Dissapoint. 😂🙌 Keep it up! #Zartajgul #TweetLikeZartaj pic.twitter.com/qCCOy9Vnli

— Farhan Zaheer Khawaja (@fzk_94) June 21, 2020
Have something to add to the story? Share it in the comments below. 
COMMENTS
Comments are moderated and generally will be posted if they are on-topic and not abusive.
For more information, please see our Comments FAQ