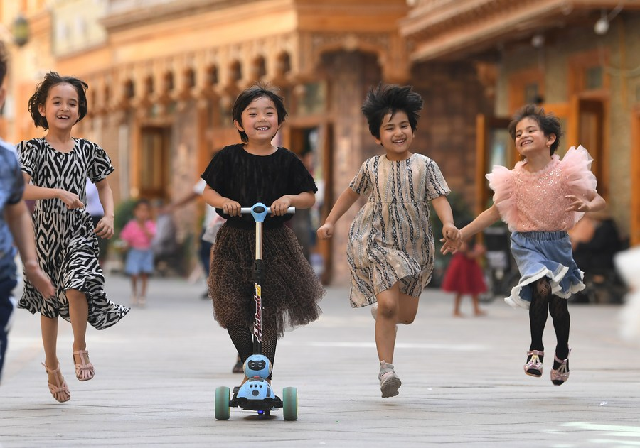 ---
BEIJING: The signing of a so-called human rights act related to China's Xinjiang Uygur Autonomous Region by the United States has interfered in China's internal affairs, experts have said.

"Intervention in the internal affairs of sovereign states is one of the most dangerous actions of our generation," Tursunali Kuziev, a professor at Uzbekistan State University of World Languages, warned.

Xinjiang-related issues are not about human rights, ethnicity or religion at all, but about combating violent terrorism and separatism, which jeopardised the safety of the people there, Kuziev said.

According to the Uzbek expert, terrorism and extremism are common enemies of human society. Under this situation, China has the right to take all measures to maintain national stability and security.

Similarly, Chairman of the Communist Party of Kyrgyzstan Iskhak Masaliev said the US bill is a gross interference in the internal affairs of China.

Masaliev said that he has often visited China and noticed the fundamental changes that are taking place in Xinjiang. The quality of life has been improved for the ethnic groups in Xinjiang, he added.

Since China is a sovereign state with its own vision of development, all actions are the internal affairs of China, the Kyrgyz statesman stressed, adding that the bill on Xinjiang is another evidence of US interference in the internal affairs of other countries.

Also, Afghan expert Shamsul Haq Arianfar, the author of multiple books, said no country has the right to interfere in other's internal affairs.

"It is a breach of international law to interfere in other country's internal affairs and the United States can't be exempted," Arianfar said.

Any country, big or small, has the right to introduce reforms within its territory to safeguard its sovereignty, to choose the path for its development and to make decisions for ensuring its national interests, the expert said.

The Chinese Foreign Ministry on Thursday said the so-called "Uygur Human Rights Act of 2020" deliberately denigrates the human rights conditions in China's Xinjiang, viciously attacks the Chinese government's Xinjiang policy, blatantly violates international law and basic norms in international relations, and grossly interferes in China's internal affairs.
COMMENTS
Comments are moderated and generally will be posted if they are on-topic and not abusive.
For more information, please see our Comments FAQ