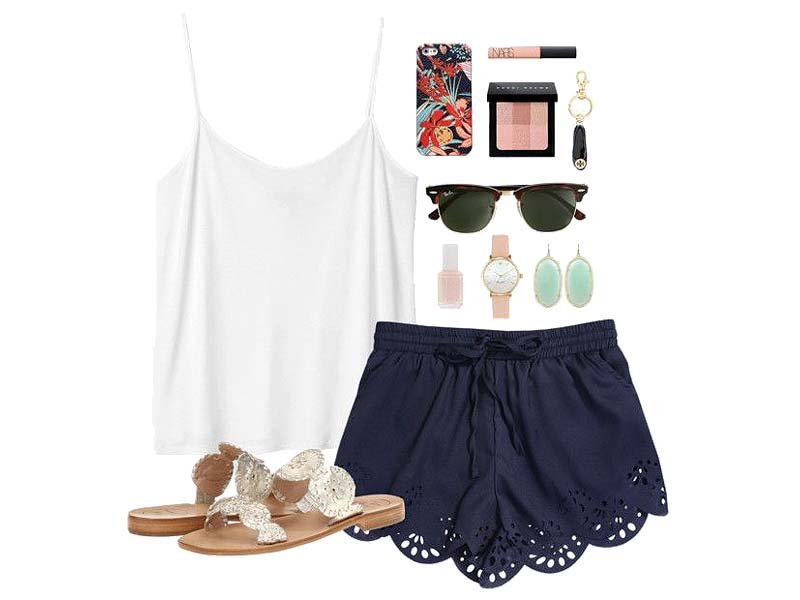 ---
Summer is here and it calls for revamping your wardrobe, whether you are isolating at home or going out, even if it is just for a walk under the sun.

Warmer weather triggers you to restore breezy outfits on your clothing racks, but there is, undeniably, more to summer dressing than just airy dresses. As the temperatures continue to rise, elevate fresh summer looks and keep warm-weather-ready outfits in reach.




Beat the heat with the right fabric

As much as you want to enjoy the summer season, you do not want to let sweat-laden clothes make you feel uncomfortable. Breathability matters even more in the triple-digit weather, and the sweltering heat of the hot weather. So, look for light, airy fabric like cotton or linen, that wicks the sweat moisture away from the body and keeps you cool during the day. Choose loose weaves or fine threads. An easy way to do that is by weighing the material in your hands to judge its heft and feel. Natural fibres are the best way to go. Cotton, linen chambray/denim, khaadi and lawn are some common fabrics made for this searing heat. A lot of people prefer chambray over denim as it is an imitation of denim, except it is lighter.




Have style, follow suit

In hot and windy weather, it is wiser to pick clothes that are not just easy to wear, but also keeps the air circulating around your body, unlike tighter clothes. Be ready to hit the ground with wardrobe staples like flowy tops, floaty dresses, A-line silhouettes, loose, khaki trousers, jeans and sneakers or pull a stay-at-home summer look with athleisure during these self-quarantine days. Don't hold back from wearing bold prints and vibrant designs for a fresh element of fun. Cover your skin as much as you can, if you are directly under the sun, as too much exposure to ultraviolent rays can be really harmful for the skin. Otherwise, keep it simple and minimum with slouchy sundresses.




Colours to add to your summer palette

When choosing the right outfit, colours matter a lot. Although dark hues do not show sweat stains, they attract heat and retain them, making you feel hotter. Adding colours to your summer rotation is also important because the colour psychology suggests how different hues impact your behaviour, mood and impression on others. For summer, specifically, soft and lighter shades, like pastel and soft neutral colours, are better as they reflect heat better than darker ones. Think calming and invigorating when you pick a colour; blue or green, with multiple shades, are great colours for summer and suitable to uplift the mood as well.




And accessorise

When you build your wardrobe, think about what you will pair it with to give it an edge, but also keep it simple. Toss in a statement bag or keep your sunglasses handy. These simple accessories are enough to take your summer look up a notch. If you want to give it a more stylish spin, invest in hair-ties or neck scarves. Last, but not the least, do not forget to apply your sunblock when you come in contact with the sun, as it helps to keep your skin healthy, protected and youthful.