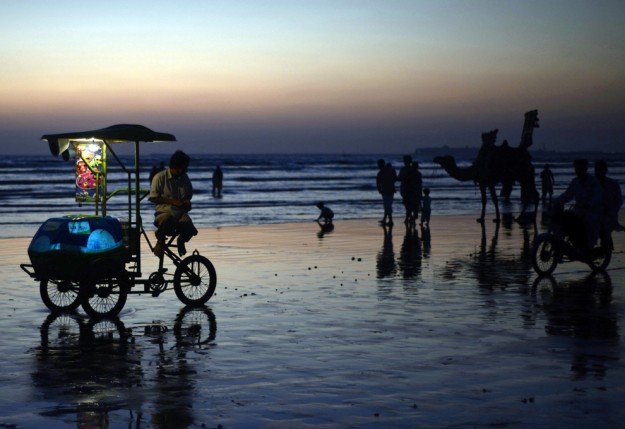 ---
Some years back, the entries made by a couple of Pakistani comedians to an international laughter festival were rejected because almost all the jokes were either racist or sexist. Till then, these leading names in Pakistani comedy didn't have any idea of what they were doing wrong. Sadly, no lessons were learnt then and we continue to laugh at such jokes even today in Pakistan. Look at your WhatsApp groups and see some of the jokes being shared.

One wonders when this will change. Given recent events across the world, it seems change will come with the younger generation. Generation Z is not willing to accept the jokes and language used by the Baby Boomers. In between are caught people like me, Generation X, who balance between the politically incorrect statements of the Boomers and the rightful indignation of the Zoomers.

But this inherent racism is not limited to jokes I'm afraid. In Pakistan, racism is so ingrained in our minds that at times we don't even notice what is being done or being said. The terms gora chitta and surkh safaid are almost always used in the positive sense. In contrast kala bhujang is often used to put someone down.

Our idea of beauty is being fair-skinned. Look at the matrimonial advertisements. Nobody it seems wants a bride who isn't fair skinned. Hence the multi-million-dollar skin whitening industry. Not only do we see products for women, now there is a whole range for men as well.

Models in our advertisements are almost always gori. In the past, advertising agencies would randomly approach white persons to cast them in their ads. It would lead to some of the worst ads produced in the history of Pakistan. The trend continues except there are very few white persons visiting Pakistan now. But we do see clueless Caucasians working here as anchors on TV shows or as political commentators. We worship them. They can do no wrong.

In contrast, people of colour are treated very poorly. A Pakistani friend of mine in Islamabad who has a Nigerian husband has many stories to tell. They are seen with suspicion. Another friend in Lahore whose husband is Chinese-Australian is not spared. Comments are passed. There is no end to the jokes. We use derogatory terms without even realising what we are doing. But as Boomers crack jokes, Zoomers are cringing.

Just like a white person can do no wrong, a person of colour in Pakistan can do no right. Keep aside the foreigners, let us look at Pakistanis of African origin. Most members of this unique community are based in the lower income Lyari neighbourhood of Karachi or in the coastal areas of Balochistan particularly the Makran Coast. Hence, they are also called Makranis.

The first time I saw a member of the community was when there was an African dance number at a variety show that I attended in my college days. The performers were made to dress up in African clothes but dance to Urdu numbers. It looked bizarre. The only thing that saved the day was their enthusiasm.

The community continues to be put down. Most live in poverty like conditions. While they are known for their excellence in sports and in the performing arts, little opportunities are given to them to prove themselves. While we are quick to protest against discrimination in the West, our treatment of Pakistanis of African-origin is worse.

One of my heroes from this community is Tanzeela (Ume Habiba) Qambrani, a member of the Sindh provincial assembly. To become an MPA was a struggle in itself but she finally managed this with the support of the party leadership. People objected to her nomination because they said she was a descendant of slaves. But she brushed all the unkind remarks and continues to struggle even today.

Things have changed little. "The day I will be happy is the day the children of my community can stand up and say — I am free," she said recently on a TEDx talk. Her enthusiasm gives us hope. In retrospect, it is not only her community that needs to be freed. We all need to free ourselves from our biases and prejudices. That will take much longer.



Published in The Express Tribune, June 15th, 2020.

Like Opinion & Editorial on Facebook, follow @ETOpEd on Twitter to receive all updates on all our daily pieces.
COMMENTS
Comments are moderated and generally will be posted if they are on-topic and not abusive.
For more information, please see our Comments FAQ