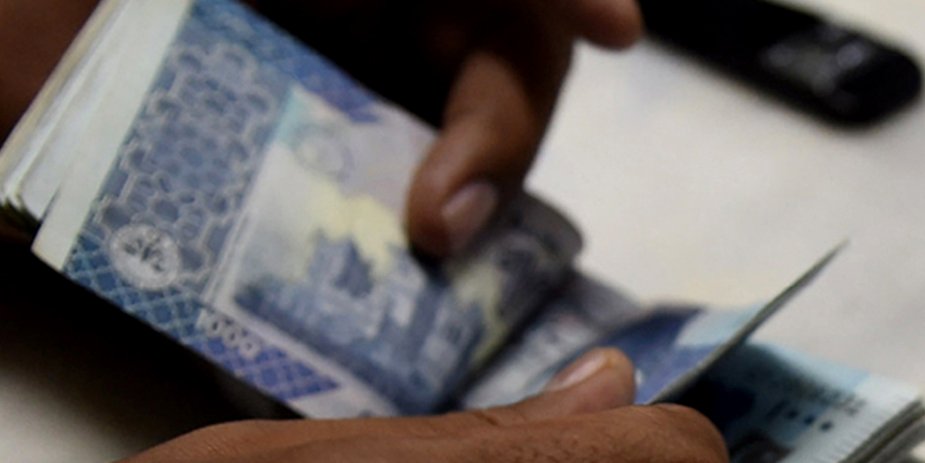 ---
ISLAMABAD:
The federal government has projected that it will spend Rs2.9 trillion on mark-up payment on domestic and foreign debt in the upcoming fiscal year 2020-21.

Earlier, the government had estimated to pay Rs2.89 trillion on account of mark-up on domestic and foreign debt in the outgoing year. However, actual payments came in at Rs2.7 trillion in the revised budget estimates.

During the ongoing financial year, the government paid Rs3.9 trillion on account of mark-up on domestic and foreign debt and in foreign loan repayment. Of this, Rs2.7 trillion was interest payment and Rs1.2 trillion was foreign loan payment.

However, the government has not allocated any amount to repay foreign loans in the next financial year. It has been making efforts to get foreign loans rescheduled due to the Covid-19 pandemic, which may be the reason for not allocating any amount.

It earmarked Rs2.94 trillion on account of interest payments on domestic and foreign loans, of which Rs2.63 trillion would be mark-up on domestic debt and Rs315.13 billion on foreign debt.

Total budget outlay for next financial year 2020-21 is estimated at Rs7.29 trillion, which is 11% lower than the budget estimate for 2019-20. Out of it, current expenditure has been estimated at Rs6.34 trillion.

For the outgoing year, Rs2.89 trillion had been earmarked to pay mark-up on foreign and domestic loans, but the target was later revised downward to Rs2.7 trillion.

Economists believe that pressure will mount on the already shrinking foreign currency reserves of the country with the huge debt servicing requirement.

Economic assistance

According to budget documents, external receipts for fiscal year 2020-21 have been projected at Rs2.16 trillion. The government has projected Rs218.15 billion in project loans and Rs503.6 billion in programme loans.

The government had anticipated an inflow of Rs2.9 trillion in external loans in the outgoing financial year, but now according to revised estimates it expected receipt of Rs2.18 trillion.

The government has projected Rs211.1 billion in IMF loan for budgetary support in financial year 2020-21. Pakistan also expects Rs165 billion on account of deferred oil payment facility from Saudi Arabia.

From the Islamic Development Bank, the government had estimated receipt of Rs165 billion in the outgoing year. It now hopes to receive Rs127.1 billion in the ongoing financial year.

In the outgoing year, Rs450 billion was expected to be raised through the issuance of Sukuk (Islamic bond)/Eurobond, but the government could not generate anything under this head.

Next year, an amount of Rs247.5 billon is expected to be borrowed through bond float. The government expected Rs750 billion in budgetary support from friendly countries but no money could be raised in the outgoing year.

The government also expects to generate Rs647.2 billion from commercial banks in the next financial year.

Published in The Express Tribune, June 13th, 2020.

Like Business on Facebook, follow @TribuneBiz on Twitter to stay informed and join in the conversation.
COMMENTS
Comments are moderated and generally will be posted if they are on-topic and not abusive.
For more information, please see our Comments FAQ