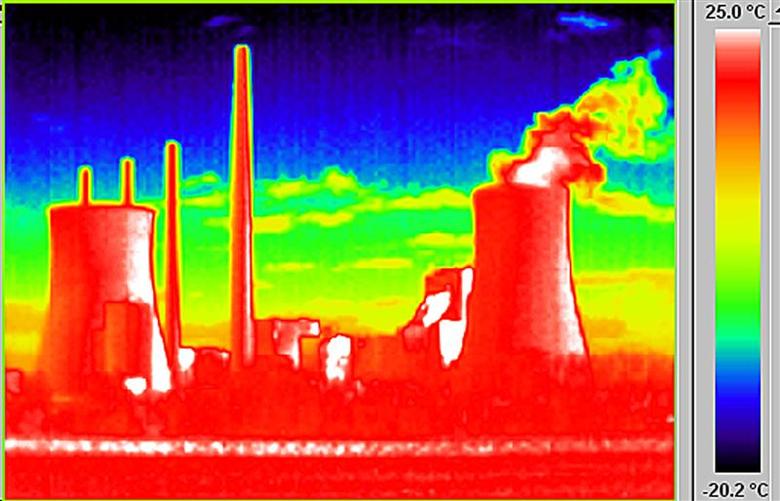 ---
ISLAMABAD:


The installed electricity generation capacity in Pakistan reached 35,972 megawatts by the end of April 2020 as compared to 33,452MW in April 2019, a growth of 7.5%, reveals Pakistan Economic Survey 2019-20.

Currently, thermal electricity has the largest share in power generation. Gas and re-gasified liquefied natural gas (RLNG) are among cheaper sources of energy.

A significant growth in RLNG consumption in energy mix has helped improve supply to various power plants like Bhikki, Haveli Bahadur Shah, Balloki, Halmore, Orient, Rousch, Kapco, Saif and Sapphire. Moreover, RLNG is being supplied to fertiliser plants, industrial and transport sectors as well.

According to the survey, the share of hydroelectric power in total power generation increased from 25.8% in April 2019 to 30.9% by April 2020. However, the share of thermal power dropped from 63% to 58.4%.

The share of nuclear electricity went up from 3% to 8.2% whereas the share of renewable energy dropped from 8.2% to 2.4%.

Coal is a massive energy resource that exists in the country and further exploration in different areas is in progress but only a fraction of it is being utilised.

Many coal-mining and power generation projects are in the process of development in Thar coal field. Imported coal power plants may also be required to consider mixing with Thar coal. A number of plants on imported coal have now started functioning like the one in Sahiwal, two at Port Qasim and one plant on locally produced coal has also started running in Thar.

The volume of import cargo stood at 21.878 million tonnes in Jul-Dec 2019 against 20.125 million tonnes in the corresponding period of previous year, showing an increase of 8.7%. Major non-containerised imports were coal, LNG, petroleum products, chemicals, palm oil and grain. Coal was the largest imported cargo that represented over 34% of the total import cargo, said the survey.

There has been no significant change in the consumption pattern of electricity. However, during Jul-Apr FY20, the share of agriculture in electricity consumption had been decreasing, which may be attributed to improved rain pattern for major crops. The share of households in electricity consumption has increased.




Oil sector

The consumption of petroleum products (energy products) in Pakistan stands at 19.68 million tonnes per annum against supply of 11.59 million tonnes from domestic refineries while the remaining 8.09 million tonnes are imported.

Oil prices have crashed and lost over 60% of their value in the past few months owing largely to no agreement between the Organisation of the Petroleum Exporting Countries (OPEC) and major non-OPEC crude producers on cutting world production and a sharp decline in demand due to the closure of industries, tourism and services sectors across the world in the wake of the Covid-19 pandemic.

For the first time in history, the settlement price for the US West Texas Intermediate (WTI) crude was negative $40 per barrel on April 20, 2020 whereas international benchmark Brent crude plunged to $22 per barrel and recovered to $30 in the second week of May 2020. In the economic survey, the government says it has shared benefits of lower international petroleum prices with the population by reducing petroleum product prices frequently in the recent past. Prices were reduced in the range of Rs15 to Rs30 per litre on May 1, 2020.

Earlier, petroleum product prices were slashed by Rs7 per litre for March and then by Rs15 per litre for April. "If the government passes 50-60% of the benefit of the drop in oil rates to the public, it may generate a sizable economic stimulus," the survey said.

The total petroleum refining capacity of the country is 19.37 million tonnes, however, it is not being fully utilised on account of financial as well as technical problems.

On the financial side, the government made concerted efforts to clear the circular debt, however, it continued to rise. The government is engaged with the International Monetary Fund (IMF) and the World Bank to address it appropriately to ease the liquidity problem.

Gas sector

Natural gas is a clean, safe, efficient and environment-friendly fuel. Its supply contributes about 38% to the total primary energy supply mix in the country.

According to the survey, Pakistan produces around 4 billion cubic feet per day (bcfd) of natural gas against unconstrained demand for over 6bcfd. To meet the shortfall, the government initiated the import of LNG.

Pakistan has an extensive gas network spread over 12,971 km for gas transmission, 139,827 km for distribution and 37,058 services gas pipelines to cater the requirement of more than 9.6 million consumers across the country.

At present, the capacity of two Floating Storage and Re-gasification Units (FSRUs) is 1,200 million cubic feet per day (mmcfd) of RLNG and accordingly gas is being imported to mitigate the demand-supply shortfall. Similarly, liquefied petroleum gas (LPG) plays an important role in the energy mix as it provides a cleaner alternative to biomass-based sources, especially in locations where natural gas is not available.

In Jul-Mar FY20, an investment of around Rs3.72 billion was made in LPG infrastructure. Around 76% of LPG demand is met by local production in Pakistan whereas the rest is imported. Refineries, gas-producing fields and imports are the three main sources of LPG supply in the country. Currently, LPG accounts for about 1.2% of the total primary energy supply. This low share of LPG in the total energy mix is mainly due to supply constraints and higher price of LPG in relation to competing fuels like natural gas, wood, etc.

The current size of LPG market is around 1.06 million tonnes per annum. It is primarily meant to meet the domestic fuel requirement, especially in natural gas-starved areas and in peak times in urban territories.

Published in The Express Tribune, June 12th, 2020.

Like Business on Facebook, follow @TribuneBiz on Twitter to stay informed and join in the conversation.