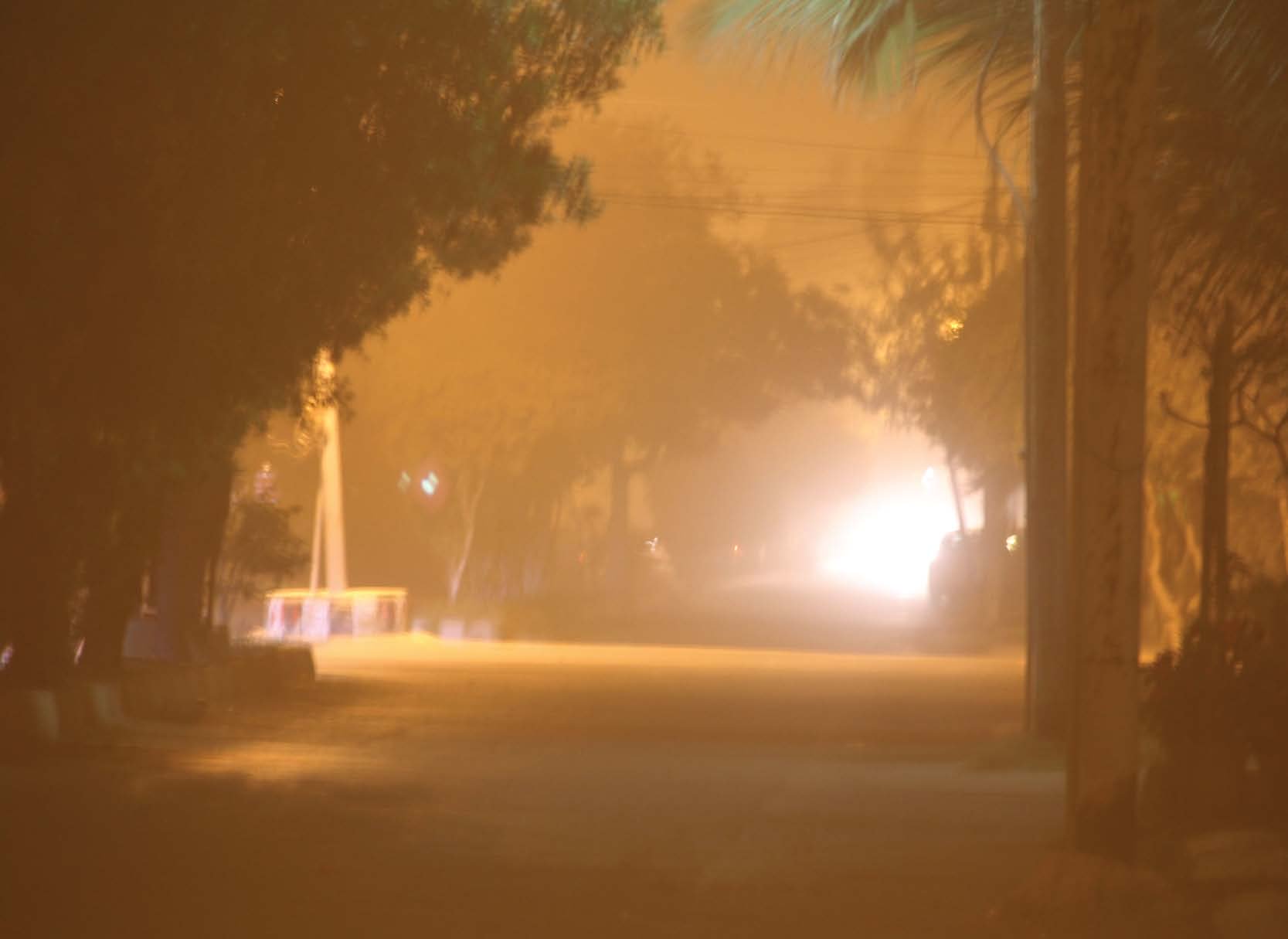 ---
In an unexpected turn of events, a dust storm accompanied by heavy rain hit multiple areas of Karachi on Wednesday night, following which an emergency was declared at the airport. As many as 12 people were also injured as a result of the winds, while power outages and traffic jams were seen in various parts of the metropolis.

Dusty gales, moving at a maximum speed of 90 kilometres per hour, lashed several localities in the vicinity of the Super Highway, Gulshan-e-Maymar, Gulshan-e-Iqbal and Gulistan-e-Johar, uprooting trees and many tin roofs in their wake.

Twitter lit up with hilarious memes and tweets. Here are few of them.

All of us have one family member who thought the same.


** Sand Storm Exists **

My Relatives On Whatsapp :
"Mubarak Ho ! Ye Sand Storm Corona Ko Ura Ke Lejaayega".

— Danish Baig (@M_Danny_03) June 3, 2020
Can't say this isn't true.
The sand storm lasted a total of 15 minutes, why is everyone on tl crying about it?

— Maryam (@heretocri) June 3, 2020
2020 just won't stop!
Everybody was asking " june 2020 what you got for us" karachi behns colony rn plus sand storm pic.twitter.com/P9GN4OUxkb

— Dexter Terapist (@usaid_nasir) June 3, 2020
And then there was this:
No one:
Karachiites after today's sandstorm : pic.twitter.com/06rzfSpqur

— Kiran (@alifelesspotato) June 3, 2020
Karachites right now#sandstorm pic.twitter.com/fjyxjoFNsd

— SheharBano Awan❤ (@Oyeee_banooo) June 3, 2020
Heavy windstorm in Karachi pic.twitter.com/tvtNqjeQ0F

— anastipu (@teepusahab) June 3, 2020
Have something to add to the story? Share it in the comments below.