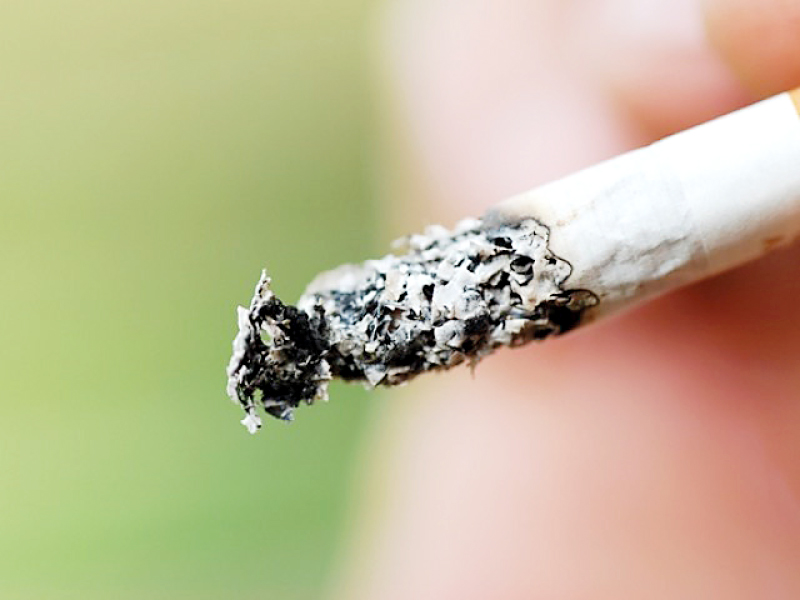 ---
KARACHI: The tobacco industry has urged the government to effectively implement the track and trace system, which will not only help legalise the tobacco business by curbing illicit tobacco trade but will also earn hefty tax revenue for Pakistan.

On June 29, 2018, Pakistan adopted the Framework Convention on Tobacco Control (FCTC) Protocol to Eliminate Illicit Trade in Tobacco Products, which required the country to establish a track and trace system for all tobacco products, whether manufactured or imported.

According to the "Pakistan Case Study - Illicit Tobacco", conducted by Stopping Tobacco Organisations and Products (STOP), the industry expected massive benefits after the bidding for implementing the track and trace system such as enhanced tax revenues and halt to smuggling of tobacco products.

"To meet its international obligations under the FCTC and to protect its revenues, there is a crucial need for Pakistan to address the high level of illicit trade of tobacco products within its borders," the report noted.

The Federal Board of Revenue (FBR) was mandated to issue a licence for the implementation of track and trace system and the licencee was responsible for end-to-end installation and operation of the system.

The system was aimed at connecting the cigarette manufacturing sites and import stations to the FBR and law enforcement officials, the report pointed out.

Later, the FBR awarded the licence to National Radio and Telecommunication Corporation (NRTC). However, it was overturned by a judgement of the Islamabad High Court (IHC), which also empowered the FBR to initiate a fresh bidding process.

Owing to the tobacco industry's history of involvement in smuggling, Pakistan needed transparency while contracting and implementing its own track and trace system to ensure that no entity with links to the tobacco industry was allowed to participate, it said.

"The tobacco industry obviously has vested interest in avoiding effective track and trace system but benefits to the government would be huge," the report said. "An effective system will restore the tax revenues lost on account of smuggled products, help identify weak points in the system and protect against fraud."

Tracking and tracing also complements public health campaigns to discourage smoking, especially among children, by ensuring that cigarettes become less affordable, said the research report.

Published in The Express Tribune, June 4th, 2020.

Like Business on Facebook, follow @TribuneBiz on Twitter to stay informed and join in the conversation.