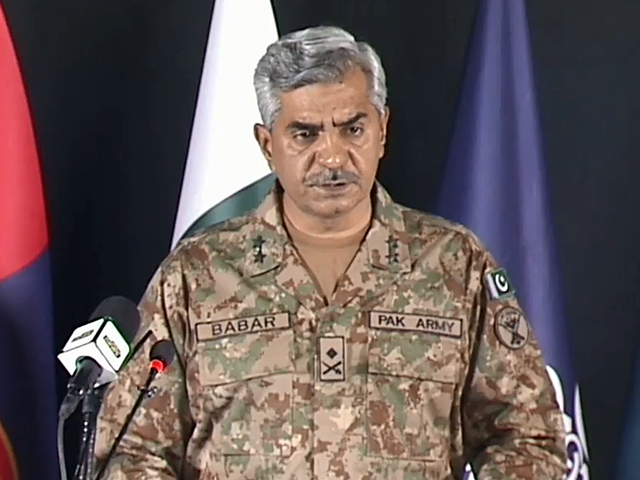 ---
Major General Babar Iftikhar, the director general of the Inter-Services Public Relations (ISPR), has said that India is planning a false flag operation against Pakistan but warned that the results of any misadventure will be "beyond anyone's control" and will be responded with full force.

In an interview with Geo News on Wednesday, the army's spokesperson outlined the reason for the Indian operation, saying that lately, the neighbouring country has faced great embarrassments on several fronts.

Maj-Gen Iftikhar said that India has border issues with many of its neighbours including China, Bhutan and Nepal.

Army vows swift response to any aggression

He went on to say that India faced great humiliation in the recent military standoff with China, The Modi government faced embarrassment in map issues with Nepal as well. "India is meddling in issues where it doesn't even have a border."

India, the DG ISPR said, is facing many internal challenges especially after the emergence of coronavirus, "The deadly virus is taking its toll on the Indian economy."

He said that many issues have emerged in India after the August 5, 2019 move, which revoked the special status of Indian Occupied Jammu and Kashmir (IOJ&K).

"There is an emergence of Islamophobia in India. Even many countries including the United States has objected to this problem. Now they [India] think the best way out of this situation is to divert the attention towards Pakistan."

Talks with India only if it reverses Aug 5 move: Pakistan

The military's spokesperson also said that the situation along Line of Control (LoC) is worrisome and India has violated the ceasefire agreement many times during recent times. "This year 1,229 ceasefire violations took place and seven civilians were martyred."

The Pakistan Army brought down many Indian quadcopters, he said, adding that any Indian aggression will be responded in a befitting manner.

The DG ISPR said that Pakistan is ready to give access to the international media as it has done in the past.

Maj-Gen Iftikhar warned that there will be uncontrollable and unintended consequences of any military adventurism against Pakistan and advised India: "Let's not play with fire."

He again rejected the Indian allegations of so-called launchpads and infiltration, terming Pulwama attack as a "drama".

Pakistan has never denied access to the UN Military Observer Group and the international media on its side of the border, he said, adding that things can become clear if the Indian side also allows access to the UN military observer group.