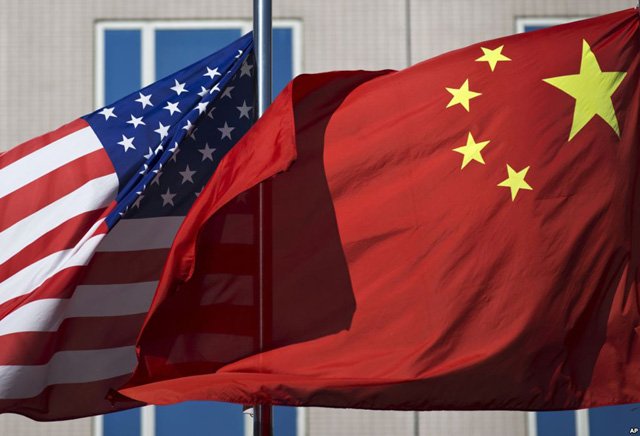 ---
History bears witness that a reigning superpower would use every possible means to thwart an emerging challenger. In the most recent history, we witnessed how successive United States governments pursued policies to draw the former Soviet Union into conflicts in Europe, Latin America and Afghanistan. It engaged in a long-drawn arms race that hastened to bankrupt the Soviet economy, target its national cohesion and exploit its vulnerabilities. It eventually succeeded in being a major accelerator in its collapse.

Until a few years ago it seemed the world was witnessing a different model of co-existence with free-market economy incentivising cooperation and interdependence. This experiment had already transformed Europe as a model of economic and political cooperation with economies of 27 countries generally on a rising curve transforming the lives of millions.

Similar models of cooperation were pursued among ASEAN countries bringing about rapid growth and improving the living conditions of millions of its people.

Initially under the dynamic leadership of Deng Xiaoping and now in the able guidance of President Xi Jinping China's economy and strategic power has transformed to new heights and is seen as a prospective challenger to the US. China with over $3 trillion reserves and sustained high growth, notwithstanding the recent downturn, increased its economic and political influence globally through the implementation of projects related to the Belt and Road Initiative and China-Pakistan Economic Corridor.

Ever since President Trump assumed office, he has challenged the basis of US relationship with China and considers that it is heavily tilted in favour of Beijing and is unilaterally taking several measures to throttle its economy, political standing and global reputation.

President Trump is attacking China where it considers it vulnerable. Lately, the Covid-19 pandemic has come handy. Washington is sparing no effort in placing all blame on China for spreading the virus globally. On the economic front it is rewriting some of the trade agreements with China.

It has found China's controversial policy to change Hong Kong's status and Human Rights record a convenient reason to step up pressure on the political front. In this it has the support of several Western countries.

It is, however, quite normal for a superpower or major powers to conveniently coexist with the same failings when it suits them without a blink or remorse. It promotes dictators and monarchies when these align with its policies and national interests. Pakistan was a pariah state when General Zia executed ZA Bhutto but became its favourite when it joined the US against the erstwhile USSR. A similar reversal in policy was witnessed during General Musharraf's military rule.

That was the past. The challenge that faces Pakistan now is how to navigate the current rivalry between the US and China while remaining committed to its strategic, economic and political leanings toward the latter.

The US-India strategic partnership is another critical factor that gives an added impetus to Pakistan-China relationship. Despite its heavy leaning toward China, Pakistan highly values its relations with Washington. Apart from its global clout, the US is an important destination of Pakistan's exports, a most sought-after destination of students for acquiring quality education and developing awareness of technological progress.

But President Trump's unilateral policies of so-called "America First" have seriously eroded the world order with its impact on Pakistan as well. His contempt for globalisation has undermined functioning of international organisations and international treaties that form the bedrock of global stability and order.

His unwarranted contempt and disassociation from the World Health Organization (WHO) at a time when the world needs a focal point and leadership to maximise cooperation among nations is inexplicable. He may have a genuine point that WHO was not very intrusive in investigating the origins of the Covid-19 virus. As the major financial contributor, he would not tolerate anything less than complete subservience of global organisations. This decision has become an additional point of discord with China. The Federation of American Scientists also disagreed strongly with the Trump administration's announcement to withdraw the US from the WHO. They maintain, "WHO's role in providing assistance, setting health standards, and collecting data are instrumental in the global fight against the disease."

President Trump's earlier decision to unilaterally abandon the Joint Comprehensive Plan of Action, known commonly as the Iran nuclear deal reached in Vienna in 2015 between Iran and the P5+1 together with the European Union, was another manifestation of his disregard for international agreements. The imposition of severe economic sanctions and extreme hostility of the Trump administration toward Iran creates serious political and economic problems for Pakistan. Iran is an important neighbour with whom it shares a long border. Notwithstanding chronic border problems Pakistan has close cultural, religious and historical bonds. Moreover, with relations with India and Afghanistan so hostile, Pakistan strives to maintain a cooperative relationship with Iran.

It has tried to allay any misgivings that CPEC and the development of Gwadar port will undermine the importance of Chahbahar.

The US wants China to participate in the negotiations on the New Strategic Arms Reduction Treaty (New START), which is due to expire in 2021. China, as expected, refuses to be a party to the negotiations.

In recent months the trade disputes between the US and China have taken a turn for the worse. With elections in the US due in a few months, it suits President Trump to act tough and project as a leader who protects national interests. Sanctions on China that the Trump administration is imposing will have a global fallout.

Western powers — Britain, France, and Australia — support the US in keeping the pressure on China.

Meanwhile, China will take all possible measures to counter US moves. It may have lesser cards to manipulate, but still can damage US interests.

At present, no other country can be a substitute to China in being an economic partner of the US. The volume of trade, the broad range of products that it manufactures or the economy to buy sophisticated US products place China in a unique position.

Published in The Express Tribune, June 3rd, 2020.

Like Opinion & Editorial on Facebook, follow @ETOpEd on Twitter to receive all updates on all our daily pieces.