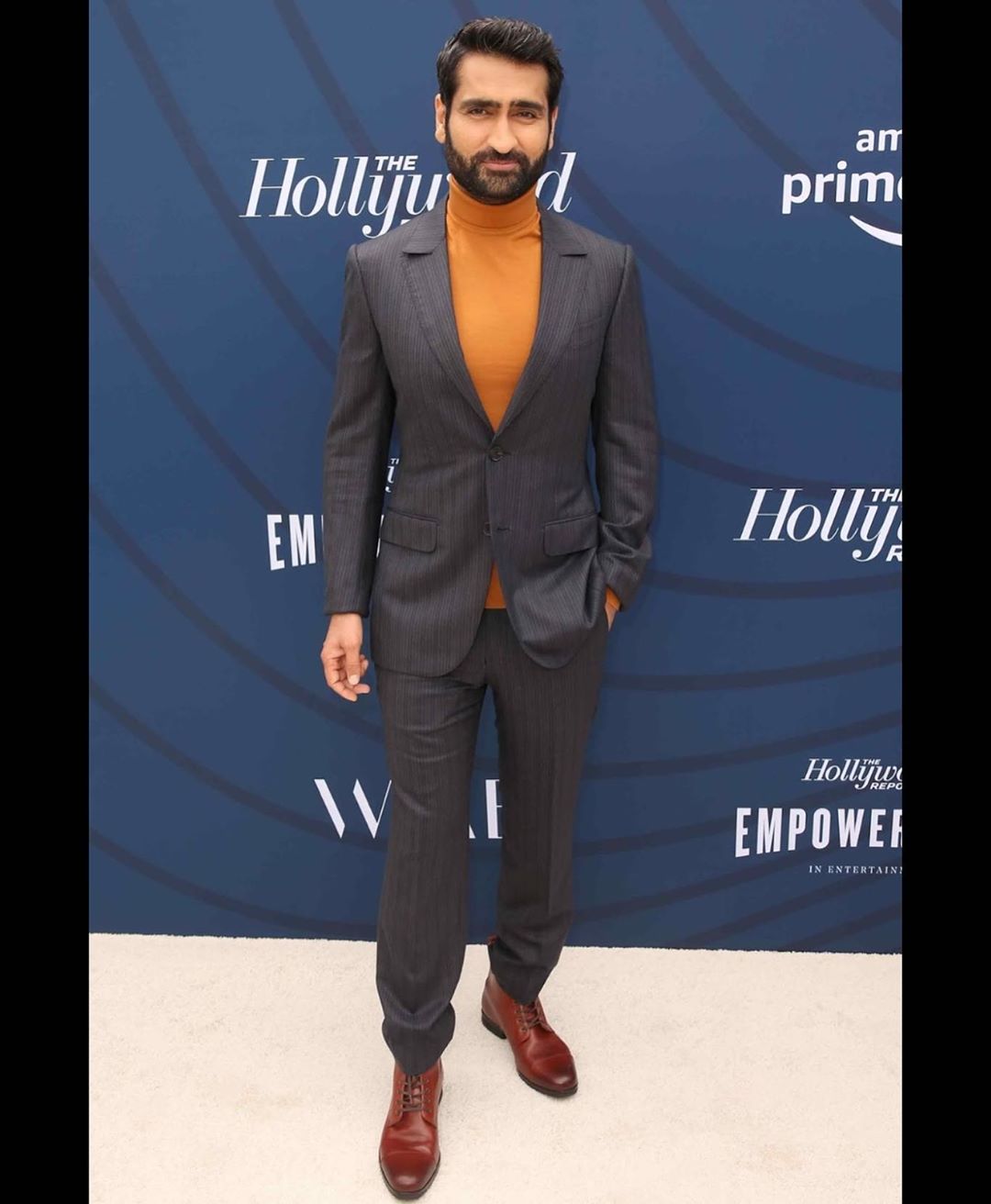 ---
Kumail Nanjiani was once asked to play up his Pakistani accent to add comedic value to the rule, which he refused, he revealed to Variety. 

The star, who has a starring role in Marvel's upcoming The Eternals, talked about how he did not feel too successful in Hollywood until he started auditioning for roles that weren't "stereotypical brown guy roles", or those that required him to thicken his accent.




"I have a Pakistani accent, but they would be like, 'Could you make it funnier? Lean in a little bit.' And at some point, I decided I just wasn't going to do that," he said.

He went on to add that he understands that some parts require a thicker Pakistani or Indian accent and that's totally fine, but he "just didn't want the comedy to just be coming from someone exaggerating their accent."

However, he recalled when one director of a big budget film  asked him to exaggerate his accent. "There was a really, really big movie, actually, that I auditioned for, and I was a taxi driver, and the director was like, 'Hey, could you play up the accent a little bit?' And I was like, 'I'm sorry, I won't.' And then the guy felt really bad," he said.




Nanjiani did not name the said film. However, according to Variety, that film could very well be a part of the Deadpool franchise and here's how.

In a 2014 episode of now-defunct podcast The Indoor Kids, Nanjiani mentioned auditioning for a part in Deadpool. In it, his wife, Emily V. Gordon also mentions him being asked to play up his accent during auditions. "Which you have been asked to do, and often you're like, 'No, thanks,'" she said.




As for the final missing link - Deadpool includes the character Dopinder, a South Asian taxi driver, played by Karan Soni.

Disney, however, did not respond to comment, reported Variety. 

Well, there you have it. But, all's well that ends well and now Nanjiani has a superhero role in a Marvel film!

Have something to add to the story? Share it in the comments below