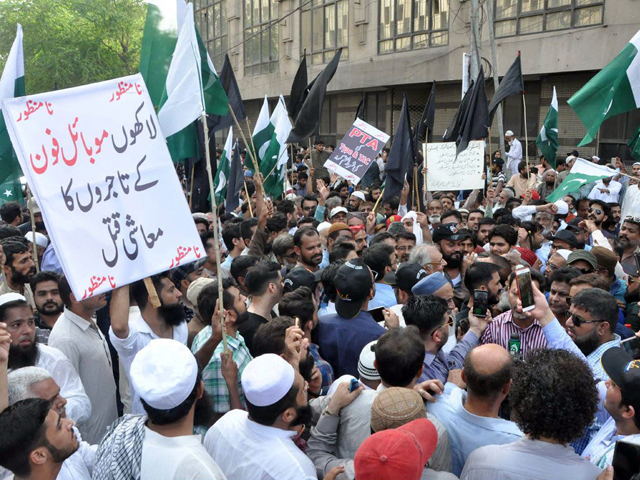 ---
ISLAMABAD: An umbrella body of traders and businessmen from the federal capital have called upon the federal government to enhance budgetary allocations for the city in the upcoming budget to ensure proper development there.

This was stated by Islamabad Chamber of Commerce and Industry (ICCI) President Ahmed Waheed in a statement on Tuesday.

He demanded that development funds for the federal capital should be increased in the next budget so that the city can develop better and play an active role in improving the economy of the city in particular and the country in general.

He said that development works in Islamabad have been stalled for many years due to which not only citizens were facing problems but business and industrial activities have also been suffering.

Waheed added that basic amenities such as street lights in the industrial and commercial areas have been out of order while footpaths and roads are also in a broken condition, giving a poor outlook of the city.

He further said that the sanitation, water and sewerage systems in Islamabad were in complete disarray.

The elected chief of ICCI said that for the past four years, no development work was done in the markets or industrial estates of the federal capital due to which the condition of these business and industrial clusters has deteriorated significantly.

Waheed further urged that civic agency, the Capital Development Authority (CDA) and the elected local government Islamabad Metropolitan Corporation (IMC) to focus on better development of the industrial areas and markets to facilitate the growth.

He said that Islamabad was the capital of the country and hence, it should be a role model in terms of development for other cities of the country.

He appealed to CDA Chairman and the Islamabad Capital Territory (ICT) Administration Chief Commissioner Amir Ali Ahmed, and IMC Mayor Sheikh Anser Aziz to plan development projects of Islamabad for the next year in consultation with the business community so that with joint efforts, it can be developed as a modern city of the country.

Published in The Express Tribune, May 27th, 2020.