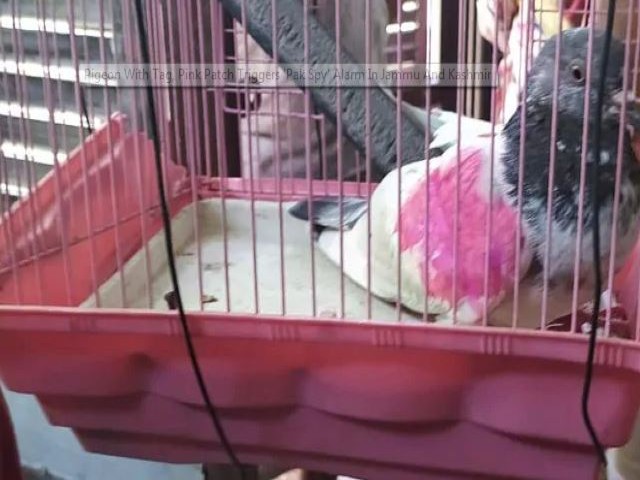 ---
India has once again claimed to have taken into custody a "Pakistani spy pigeon" who allegedly had a ring carrying a phone number.

According to NDTV's report, the pigeon was logged as a "spy" in the police station records and an investigation is underway.

The police record claimed that the pigeon flew into the house of a villager in Indian Occupied Jammu and Kashmir's Kathua district on Sunday.

India claims arrest of 'Pakistani pigeon' with message for Modi

A senior police official said that the ring had a phone number written on it. However, apart from the ring, the police could not find anything else and said they have found nothing unusual.

The village head handed the pigeon to Indian Border Security Force (BSF) who in turn handed the bird to the local police in Hira Nagar Police Station.

India in the past had also accused Pakistan of using pigeons for 'espionage purposes'.

India claims arrest of 'Pakistani pigeon'

In 2016, Indian authorities claimed a pigeon they caught in Pathankot carried a message stamped in Urdu.

Similarly, in October next year, Indian police officials clipped the wings of a pigeon they had caught in Bamial village with a similar message to prevent it from 'escaping'.