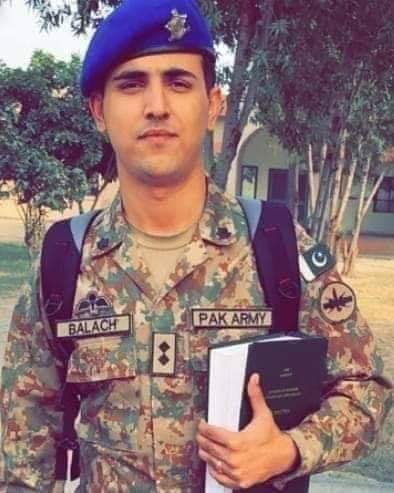 ---
KARACHI: No one in their families knew they were flying back home. All of them had kept it a secret, anticipating the joy on the faces of their loved ones when they surprised them for Eid. Little did they or anyone know that any hope of joy was destined to turn into despair.

Six military officers, all but one of the young, were aboard the ill-fated flight PK8303. All six of them – Squadron Leader Zainul Arif, Major Shehryar, Captain Ahmed Mujtaba, Lieutenant Balach Bugti, Lieutenant Shaheer, and Second Lieutenant Hamza Yousaf – met their demise when the flight crashed into a residential area in Karachi on Friday.

"We had no idea he was coming home for Eid," Shaihaq Sher, the brother of 25-year-old Lt Balach told The Express Tribune. "We only found out he was on the flight because his friend called us from Bahawalpur upon learning of the crash."

Plane tragedy overshadows Eid

"None of us wanted to believe it. I called up his batman to confirm and it was then we learned that he had wanted to surprise us. He had strictly forbidden him from divulging his plan," he said.

For 2nd Lt Hamza, this was to be the first time he would be going home has a commissioned officer. The last time he had seen his family had been before his passing out parade. "His parents were very anxious to see him," shared one of Hamza's friends in a post on social media. "Due to the coronavirus pandemic, they could not attend his passing out parade. So they were waiting desperately."

If the trauma of losing someone so near and dear just before Eid was not enough, the families of flight PK8303 victims had another trial waiting for them. With the bodies of most victims burned in the crash, it was impossible for their families to identify them. "We only recognised Balach because of the necklace he had worn," said the lieutenant's uncle, famous singer Wahid Lashari. He remembered the deceased young officer fondly.




"I didn't see him as just my nephew. He was my friend," Wahid said. "Balach was always ambitious. The eldest of four brothers, he would pay most of his attention to his studies. But he loved music too and he made me sing folk songs anytime we met."

"He told me his dream was to rise to the rank of general. He only recently finished his course for the rank of captain and was due to be promoted in the coming days," the singer added. "His parents were also planning his engagement. This tragedy has shaken all of us to the core, but no one feels like they do."
COMMENTS (2)
Comments are moderated and generally will be posted if they are on-topic and not abusive.
For more information, please see our Comments FAQ