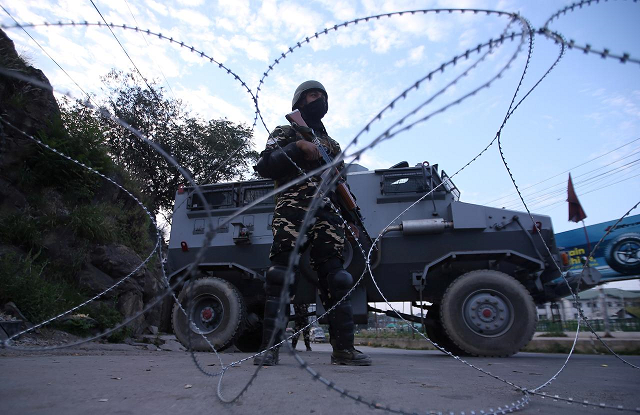 ---
The Organisation of Islamic Cooperation's (OIC) Permanent Independent Human Rights Commission (IPHRC) on Wednesday rejected India's new domicile law in Indian Occupied Jammu & Kashmir (IOK), calling it a violation of the UNSC resolutions.

IPHRC urged the United Nations and the international community to put pressure on the Indian government to curb its illegal activities in IOJ&K.

"The international community must ensure implementation of UN Security Council and OIC's resolutions in Occupied Kashmir," the IPHRC noted. "OIC strongly condemns the new domicile law in occupied Kashmir," observed the organisation.

The international commission added that India was taking such illegal steps at a time when the world was battling the coronavirus pandemic.

Pakistan rejects India's new Kashmir domicile law

"India seeks to alter Muslim-majority demographic structure in Occupied Kashmir," the commission stated. "The Kashmiri people have strongly condemned this illegal move in the past too," the OIC further observed.

The Indian government has continued its illegal activities and gross violations of international human rights in the besieged valley since August 5, 2019, noted the IPHRC.

A day earlier, on May 19, Pakistan strongly condemned and completely rejected the new rules announced by Indian authorities, paving way for non-Kashmiris to seek a permanent settlement in the disputed region.

The move was part Indian government's August 5 decision to illegally annex Occupied Jammu and Kashmir, a longstanding dispute between Islamabad and New Delhi.

On May 18, the Indian authorities had notified new rules permitting those who have lived in the IOJ&K for 15 years, or studied there for seven years, or appeared in class 10th or 12th examinations, to apply for a domicile, a mandatory condition for seeking jobs in the disputed territory.