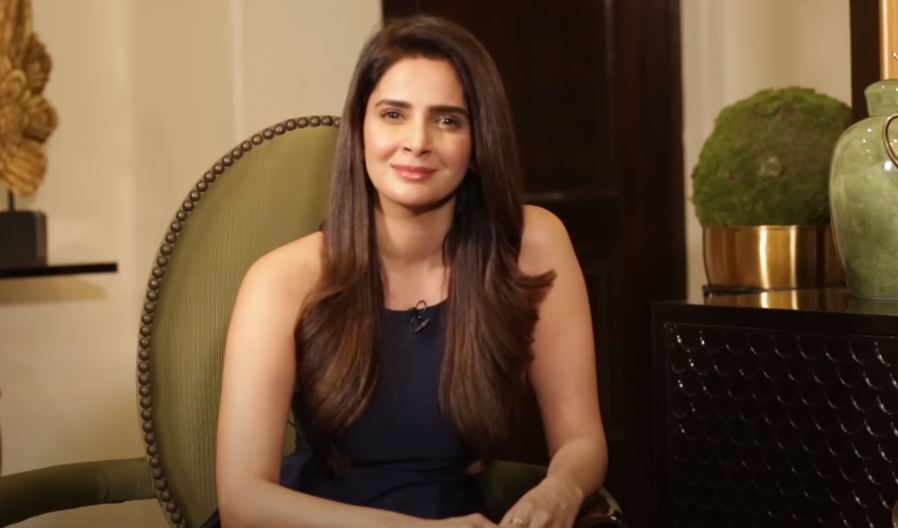 ---
Saba Qamar has never been one to conform and the Baaghi star is keeping her reputation and spark alive well even under lockdown with her YouTube channel.

In a new video released yesterday on her channel, Saba appears in a fun and unbridled take on talk/promotional shows, aptly titled The Chay Show, and safe to say, she is in her element through out!




The show tackles prying questions that people often ask celebrities, and if not ask, but wonder and talk about - not to mention, it does that  in typical Saba fashion which means unfiltered and completely unapologetic.

From making comparisons between yesteryear actors and the recent crop to talking about her love life, Saba spoke her mind. When asked what she would like to say when people say that older actors had more chamak, dhamak (razzle dazzle) to them, Saba said, "I think actors should be natural and relatable. I want myself to be believable, and that people are able to relate me with their own selves."

In what was perhaps the most entertaining part of the show, Saba answered queries about her love life, sharing that she had once been in an eight-year long relationship which ended in disaster.




"Since a young age, girls are taught that you should rather die than leaving the first man in your life. This one sentence also ruined eight years of my life!" said Saba, before diving into a long rant about how she was mistreated and left for another woman.

"He was used to lying, misbehaving, assaulting, and later apologising and because commitment and marriage was the same for me, I kept going on for eight years thinking 'it'll get better' but he didn't get better, in fact, he ruined my mind!" she said.

You have to see the monologue in all its entirety for maximum entertainment.

Watch the video here!

Have something to add to the story? Share it in the comments below