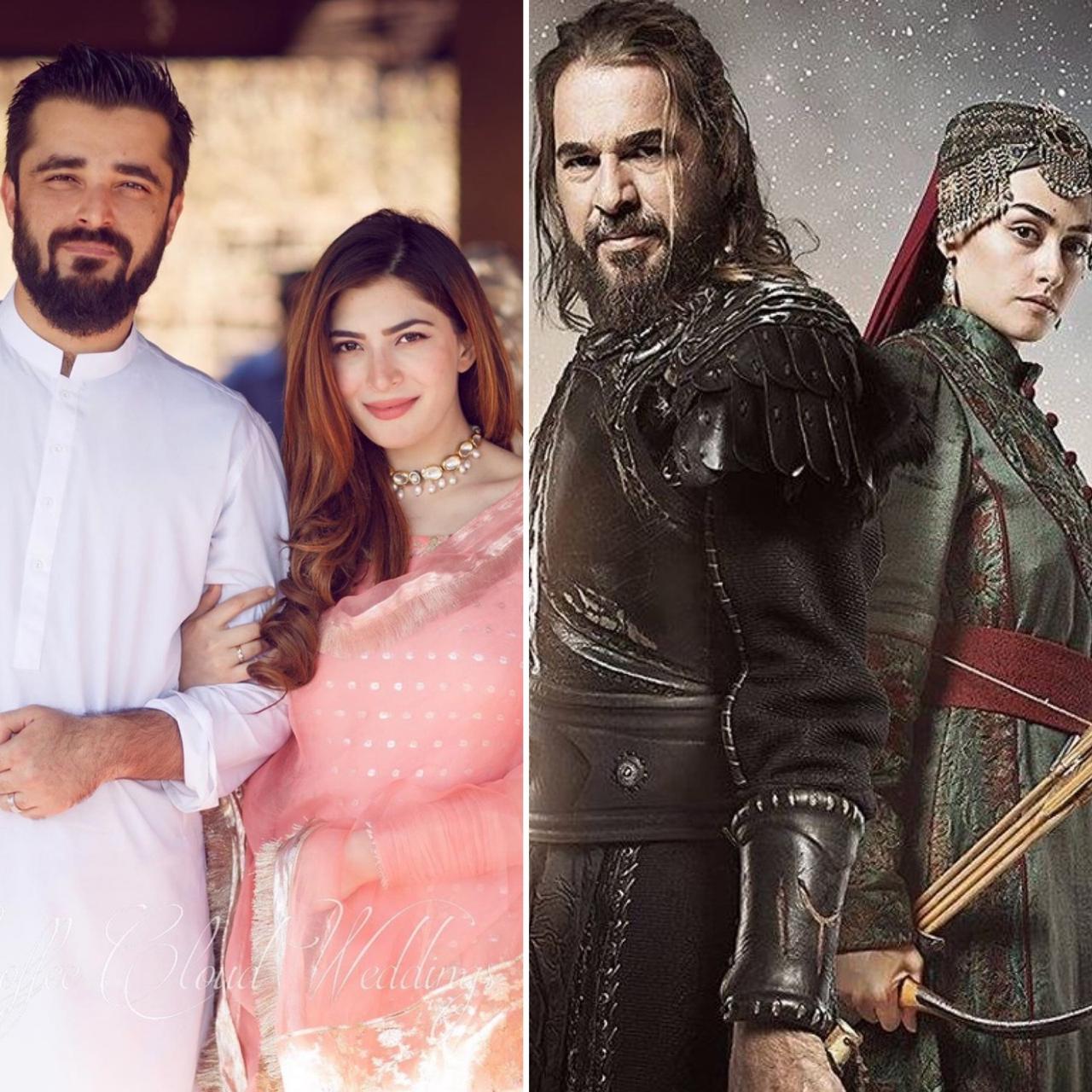 ---
Seems like the hoo-ha surrounding popular Turkish show, Dirilis: Ertugrul isn't dying anytime soon.

Many actors have shared their contradicting thoughts on the show including Reema Khan, Shaan Shahid, Asad Siddiqui, Osman Khalid Butt and others. Other than the actors, controversial writer Khalilur Rehman Qamar also shared his two cents on the show.




The Meray Paas Tum Ho famed scriptwriter shared that he was apparently in touch with Humayun Saeed to work on a Pakistani adaptation of the show.

While Humayun denied  being involved in the project, Twitter has a few thoughts on who could be a perfect fit for the protagonist of the show.

Lo and behold! Netizens think Hamza Ali Abbasi could portray Ertugrul Ghazi well if a Pakistani version of the famous show was to be made.


If Ertugrul ever made in Pakistan
Hamza Ali Abbasi will be the best choice.❤✌#ErtugrulGhazi

— Annu❤ (@Anumkha7) May 13, 2020
Like it or not, if there is one person in Pakistan who could have played #Ertugrul, it would be HAMZA ALI ABBASI

(Sorry Fawad Khan, not you)@thefawadkhan @iamhamzaabbasi #ErtugrulGhazi #ErtugrulYouTubeRecord #HalimeSultan #ptvhome #Pakistan #EsraBilgic

— Darvesh Zuberi (@RNZub) May 13, 2020
Just realised that Hamza Ali Abbasi and the actor playing the role of Ertugrul have an uncanny resemblance!

— _Qurratulain Rizvi (@qrizvii) May 14, 2020
ertugrul looks like hamza ali abbasi

— Hamza (@hamzyyyyy) May 6, 2020
I can't be the only one thinking that Ertugrul looks like Hamza Ali Abbasi??🤪

— Ibtisam (@Ibtisamranaa) May 11, 2020
Is it just me or ertugrul actually resemble a lot with hamza ali abbasi?

— Linta (@lemmeurz) May 9, 2020
Not to make fun or anything when i watched Ertugrul i thought Hamza Ali Abbasi is palying role as Ertugrul... had to google it https://t.co/g0zsR5HlYg

— 🇵🇸🇵🇸🇵🇸🇵🇸 (@mech_freak) May 6, 2020


Few even compared Naimal Khawar Abbasi to Halime Sultan.

https://twitter.com/qurat_ainy/status/1260150557890707456


someone said Hamza and Naimal are Ertugrul and Halime and i just 😳🤭🤔😓 pic.twitter.com/ptHNym5Yf1

— amna🌊✨ (@fit00r) April 14, 2020
Ertugrul viewers in 🇵🇰 think that Hamza & Naimal Would be ideal to play the lead couple💑 of The Turkish drama if there was a pakistani🇵🇰 remake pic.twitter.com/2ot5n56YxT

— ذیشان گجر 🇵🇰 (@Gujjar_MarKHoR) May 9, 2020


https://twitter.com/zoiwrites/status/1259437974313451520


Humhary Hamza aur Naimal bhi Ertugrul aur Haleema sy kam nahi❤️ #Ertugrul #ErtugrulUrduPTV pic.twitter.com/4VucoeW1pg

— Daniyal خان 🌸🍂 (@daniyal20khan) May 12, 2020


Khalil ur Rehman Qamar, are you listening?

Have something to add to the story? Share it in the comments below.