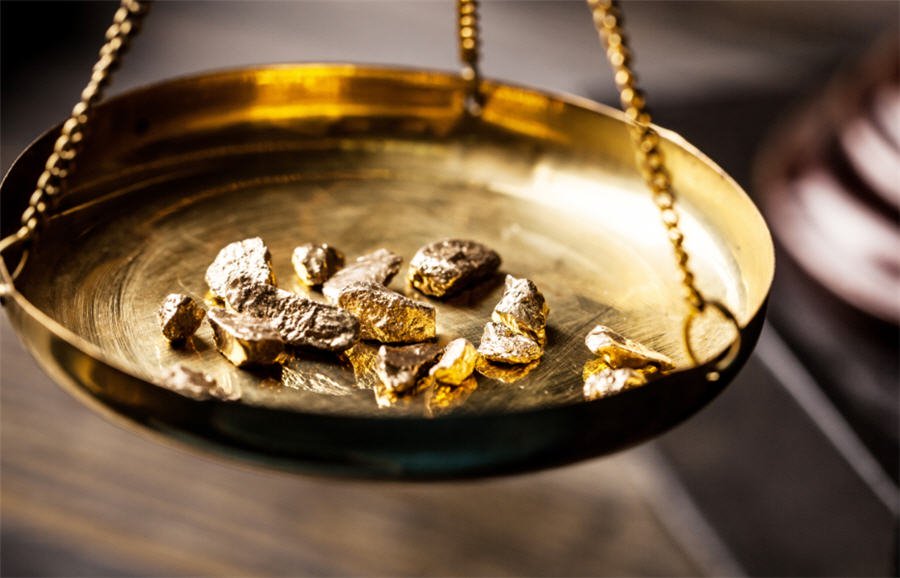 ---
MIANWALI:

Police claimed to have busted a gang of robbers and recovered weapons, looted gold ornaments worth Rs17 .5 million and cash from their possession on Wednesday.

Police have traced the incident of snatching gold and money worth Rs20 million in Wan Bhachran three months ago. The gang known as Amiri Bandial gang has been arrested along with other accused.

Reportedly, this is the biggest robbery and recovery in the history of Mianwali police. District Police Officer Hassan Asad Alvi and his team arrested he main culprits and recovered gold and money from the accused.

Addressing a press conference at the DPO office in Mianwali, the DPO said that a robbery took place at Naseer Ahmed Paracha's shop who used to do gold and jewellery business in Wan Bhachran two months ago.

The gold worth Rs17.5 million and money was stolen and the accused managed to escape. The DPO took notice and formed a team headed by SP Investigation Rana Mohammad Arshad Zahid, DSP Circle Musa Khel Mehr Mohammad Riaz, and consisting of SHO Police Station Wan Bhachran Inspector Shahid Nisar Mohammad Team and in-charge IT Branch Abdul Ghaffar Head Constable and team and gave the special task.

They were able to trace the culprits after two months with the help of modern technology. He told the media that Paracha had been selling jewellery after bringing it on order at Sarfa Market Mianwali from Sargodha for about 10, 15 years. "Two months ago, when he left for Mianwali, he was approached by a suspicious white coloured car near Wan Bhachran," he said.

Three armed men closed the railway gate near Wan Bhachran and stopped his car. The robbers sat in the back seat of the vehicle and snatched 2,122 grammes of gold worth Rs.17.5 million, mobile phone and 40,000 rupees cash from him on Natanwala Road and fled away.

Published in The Express Tribune, May 14th, 2020.
COMMENTS
Comments are moderated and generally will be posted if they are on-topic and not abusive.
For more information, please see our Comments FAQ