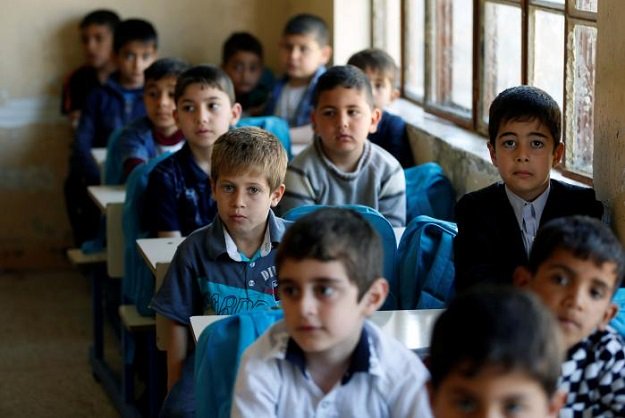 ---
QUETTA: Balochistan Private Schools Association has announced reopening schools from June 1, rejecting the proposal for promotion of students to the next grade.

Announcing the opening of private schools from June 1, Omar Farooq, leader of the All Balochistan Progressive Private Schools Association, said the government should immediately provide support to private schools through the Balochistan Education Foundation so that their issues are addressed.

Farooq said this while addressing a press conference at Quetta Press Club along with Abdul Rehman Luni, Mohammad Arif, Liaquat Ali Hazara, Mohammad Waseem Yousafzai, Mohammad Atiq Baloch, Qari Mohammad Faisal Mohmand, Shazia Ali, Sabra Taaq and others on Monday.

"The Balochistan Private Schools Association is the largest and most active organisation in the province and comprises of representatives of 28 district associations. Thousands of private schools in remote areas of the province are educating more than 0.7 million children without any government support. As a result, 30,000 teachers are getting decent jobs from educational institutes," he said.

Farooq added that the current global epidemic has affected every sector. Private educational institutions are on the verge of collapse and teachers are facing severe financial crises because parents are reluctant to pay fees or are not able to.

"Despite repeated assurances from the Balochistan government, no attention is being paid," he said.

Farooq also said private educational institutions are trying to function on loans on the assurances of the federal government, but now have to reopen schools from June 1.

"Holidays have been extended till July 15 without consulting us at the level and matriculation students have also been promoted," he said. "Private schools association of Pakistan has been protesting and has completely rejected the decisions of the government. Even in remote areas of Balochistan where a single case has not been reported, the doors of education have been closed for the public."

Farooq maintained that the federal and Balochistan governments are reluctant to fulfill their responsibilities and are pushing private schools into a blind alley and spreading more ignorance and unemployment in the province.

"Balochistan Education Foundation should support private education schools. However, it has halted financial support since 2013 and ordered a 20 per cent reduction in fees without consultation, although the number of students has already dropped to 25 per cent due to lack of new admissions."

Farooq concludes that the government must immediately provide financial assistance to private schools. "Ensure financial support to alleviate their suffering. As teachers of the new generation, we are announcing the opening of private schools across the province from June 1, and at the same time rejecting the promotion of matriculation students without examination."

Opposition urges special grants for private schools

Former chief minister Dr Abdul Malik Baloch said provincial governments should announce a special grant for private schools.

He shared these views on Monday while meeting with a delegation of private schools in Turbat led by Younus Javed, President of Private Schools Association Kech. 

Published in The Express Tribune, May 13th, 2020.