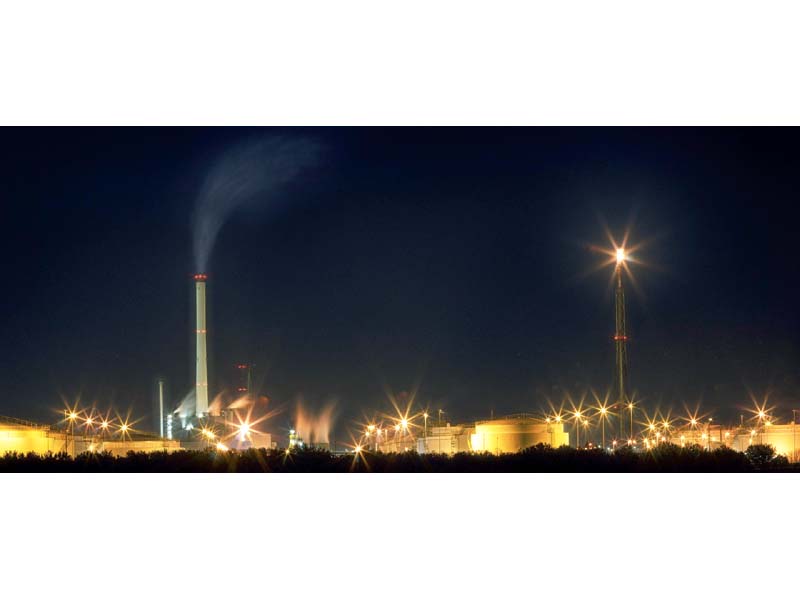 ---
ISLAMABAD: The Economic Coordination Committee (ECC) is likely to approve the passing of Rs35-billion loss of Sui Southern Gas Company (SSGC) on account of gas theft and leakage to honest consumers that are paying bills regularly.

Sources told The Express Tribune that the ECC would take up the matter in its meeting on Wednesday.

SSGC claims it suffered a loss of Rs35 billion following liquefied natural gas (LNG) swap with domestic gas due to the lack of a dedicated gas pipeline from Karachi to Lahore when Pakistan started importing LNG in 2015. SSGC stressed that its financial health would turn negative if the company was not allowed to recover the loss. It claimed that the swapping of imported LNG with locally produced gas in the SSGC system resulted in a higher unaccounted-for-gas (UFG) level that reached 17.1%.

According to sources, the Oil and Gas Regulatory Authority (Ogra), however, believes SSGC made a profit rather than suffering a loss after LNG injection into its system because of it being a high-value gas. The Petroleum Division has proposed to the ECC to compensate SSGC for its loss while determining the price for re-gasified LNG consumers. It also suggested that the loss should be recovered while determining the price for domestic gas.

The Petroleum Division emphasised that Ogra should be directed to recover the loss from re-gasified LNG consumers in a phased manner.

"It is a legitimate demand to compensate for the loss so that the company can continue to function in a smooth way," said an SSGC spokesperson.

However, Ogra argued that SSGC and Sui Northern Gas Pipelines Limited (SNGPL) had a gas transportation agreement, therefore, they should deal with each other to adjust the loss, if any, instead of passing it on to the consumers.

Mobile manufacturing

The Engineering Development Board (EDB) has prepared a policy with objectives of technology acquisition and domestic production of mobile devices through local investment, joint ventures, foreign direct investment, etc with creation of 200,000 direct and indirect jobs.

Policy objectives also include price reduction for consumers, increase in digitisation by supporting 4G/5G technologies, development of an efficient manufacturing ecosystem, export of handsets and achievement of security aims. The Ministry of Industries and Production is seeking approval for the mobile device manufacturing policy in a bid to attract investment in Pakistan.

According to data of Pakistan Telecommunication Authority (PTA), mobile subscription has reached 164 million and Pakistan has become the seventh largest importer of mobile phones with market size of more than 40 million. Local manufacturing of cellphones remained suppressed due to imports through grey channels.

However, the introduction of Device Identification, Registration and Blocking System (DIRBS) by PTA curbed illegal imports and was instrumental in security enhancement. In 2019 - after the introduction of DIRBS - imports rose 11 million units versus increase of 7.64 million units in local manufacturing over previous year. A major reason behind the slow growth in manufacturing of mobile phones is the absence of a policy, resulting in an unpredictable business environment, no correlation between local assembly and imports of completely knocked-down (CKD) units, and insufficient tariff differential between local assembly and imports of completely built units (CBUs).

Various countries including China, Vietnam, Indonesia, India and Bangladesh have promoted the local manufacturing of mobile phones. China is a leading exporter of mobile phones having 49% market share.

Recently, Bangladesh has started exporting mobile phones. It has provided 22% tariff advantage to the local assembly/manufacturing over CBUs.

Proposals

The Ministry of Industries has recommended the ECC to remove regulatory duty on CKD/semi-knocked-down (SKD) units' manufacturing by PTA-approved manufacturers in order to promote local manufacturing.

It suggested that a 3% allowance should be announced for export of mobile phones by the local manufacturers.

It called for removing the fixed income tax on CKD/SKD manufacturing of mobile devices having value up to $350 and increase in the fixed income tax by Rs2,000 on devices worth between $351 and $500. The ministry recommended the removal of fixed sales tax on the CKD/SKD manufacturing of mobile devices.

It called for discouraging the import of used mobile handsets for commercial use and stressed the need for maintaining tariff differential between CBU and CKD/SKD units. The ministry stressed that the domestic industry would be asked to ensure local production of parts and components as per a road map.

Published in The Express Tribune, May 13th, 2020.

Like Business on Facebook, follow @TribuneBiz on Twitter to stay informed and join in the conversation.