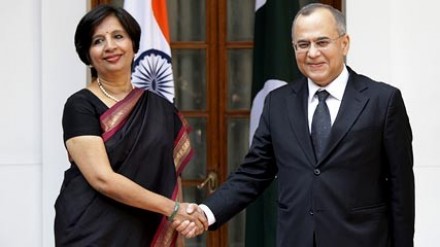 ---
India handed over a new dossier of evidence related to the November 2008 '26/11' Mumbai attacks, on Friday.

The dossier comes ahead of Indian Foreign Secratary Nirumpa Rao's expected arrival next Thursday.

"Foreign Secretary Nirupama Rao will visit Pakistan at the invitation of the Foreign Secretary of Pakistan, Mr Salman Bashir," said a statement from the Indian foreign affairs ministry.

Rao will also meet Foreign Minister Shah Mehmood Qureshi. Qureshi has also invited his Indian counterpart SM Krishna to Islamabad on July 15 as part of a process of reconciliation between the neighbouring countries.

India has already handed over several dossiers of evidence linking the attacks to militants in Pakistan, but Islamabad says more is needed to convict the alleged masterminds.
COMMENTS
Comments are moderated and generally will be posted if they are on-topic and not abusive.
For more information, please see our Comments FAQ