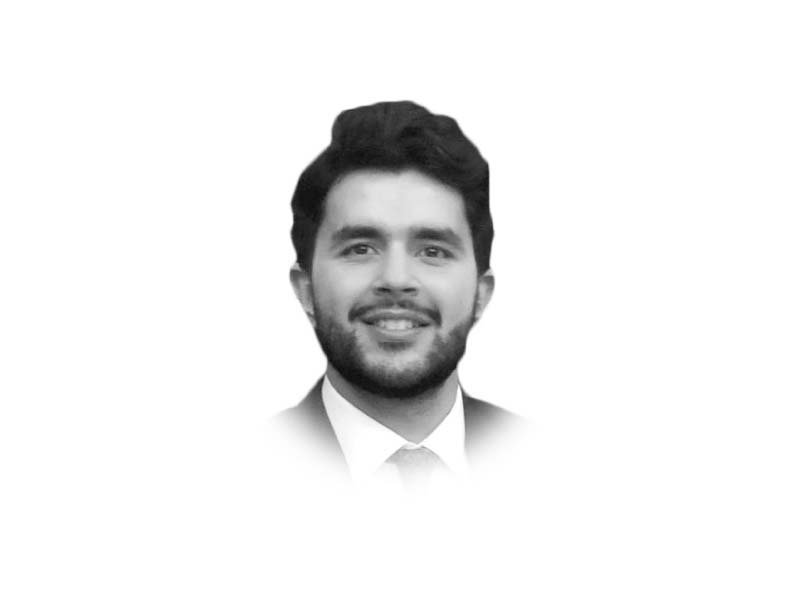 ---
Fanatics, ideologues and absolutists are humanity's greatest scourge. It is not what they believe in that makes them fanatics but how they believe, without the need to consider further evidence and then imposing them on everyone. The spread of fanaticism in Pakistani society requires our thorough attention. Unfortunately, we as a nation have also fallen prey to this evil. The result of not contemplating its consequences is that it has allowed fanaticism to become a deeply engraved part of our society. Sadly, it has also crept into the Constitution.

While there are many fragments of our Constitution that may have become a direct or indirect product of fanaticism, this write-up focuses on Article 62(1) of the Constitution of Pakistan, which set out the qualifications for election of members of legislative assemblies. The particular with strong Islamic content are Clauses (d) being of good character, not commonly known to be violating Islamic injunctions, (e) adequate knowledge of Islamic teaching, practising obligatory duties prescribed by Islam as well as abstaining from major sins and (f) he should be sagacious, righteous, non-profligate, honest and trustworthy, there being no declaration to the contrary by a court of law. These clauses were Zia's brainchild and were part of his many ideas of Islamising the Constitution and the country.

All these qualities have a common denominator: good moral character as qualification. They will come into play when a person goes to file his nomination papers and the competent authority can accept or reject his nomination papers based on these attributes. The idea of every candidate having a good moral compass is appealing but where does one draw the line? The determination of a person's moral character is tricky as it is highly subjective. Instinctively, one looks towards the Constitution for further guidelines, but surprisingly it offers none on how a competent authority should determine whether a person falls within the ambit of being of "good character" nor does it give the parliament the power to further legislate on the matter.

As a result, candidates are left at the mercy of the Returning Officer who judges their moral character, adequacy of Islamic knowledge, and whether a candidate has, in the past, been performing his Islamic obligatory duties and to what extent. These are vast and devastating powers and coupled with their inherent vagueness and subjectivity, are products of unguided discretion, which should be the endeavour of every civilised system of law to eliminate. Justice Douglas in US v Wunderlich remarked that, "Law has reached its finest moment when it has freed man from the absolute discretion of some ruler… when discretion is absolute, man has always suffered." Justice Fazal Kareem has furthered this by stating that discretion, even absolute judicial discretion, is liable to abuse as witnessed in the age of judicial populism where judges have repeatedly abused their discretionary powers.

In Minnesota Voters Alliance v Joe Mansky, the US Supreme Court declared void a provision on the ground that it was not "capable of reasoned application". The election judges in the concerned matter had the authority to decide what the word "political" encompassed. Chief Justice Roberts in that case observed, "Discretion must be guided by objective, workable standards. Without them, any election judge's own politics may shape his views on what counts as 'political'…."

Justice Asif Saeed Khosa has also observed that the vague and unspecific language of the ingredients mentioned in (d) is very hard to apply in practical situations and nothing but confusing. Furthermore, about (e) he has gone on to state that it is completely obscure, "the idea is to ensure election of pious Muslims but the enforceability of this clause in a court of law is nothing but a nightmare." Similarly, about clause (f), Justice Khosa observes it "to provide a feast for legal obscurities."

Isolating each attribute, one can find the imposition of these provision next to impossible. For example, whether a person is 'sagacious' or not depends upon a comprehensive study of his psychological attributes which is impossible within the limited scope of the election authorities or courts involved in election disputes, making it difficult to truly comprehend a man's acumen or sagacity. Similarly, 'righteous' and 'non-profligate', cannot be properly determined without a thorough and in-depth study of his life but even with that there are no comprehensive guidelines as to what makes a person righteous and non-profligate. Likewise, 'honest' and 'ameen' as per Justice Khosa, is "a clear reference towards the Holy Prophet's (peace be upon him) attributes as 'sadiq' and 'ameen'." Taking all these qualities as a whole, it can be said that these were incorporated into the Constitution to ensure only the most pious Muslims shall be elected into legislative assemblies, which ideally should be the case. However, according to Islamic beliefs, the line of Prophets has been discontinued, hence, what remain now can be termed as 'sinful mortals'. Therefore, the expectation of having these attributes are unrealistic and ill-defined and their inclusion in the basic law of the land render the same impractical and detracts from the sanctity the Constitution otherwise deserves.

The father of the US Constitution, James Madison, writes that if men were angels, no government would be necessary. If angels were to govern men, neither external nor internal control on government would be necessary.

Therefore, there is a strong case for repeal of the said clauses as they do not lend themselves towards certainty and would be a case for open floodgates. In the future, the parliament while enacting any such provisions should always pay heed to the practicality, certainty and most importantly the enforceability of law. Where the law seems vague, they should offer well-defined guidelines, so the intent of lawmakers is precise and there is a clear idea as to the enforcement of such provisions and no bracket of subjectivity.

Published in The Express Tribune, May 13th, 2020.

Like Opinion & Editorial on Facebook, follow @ETOpEd on Twitter to receive all updates on all our daily pieces.