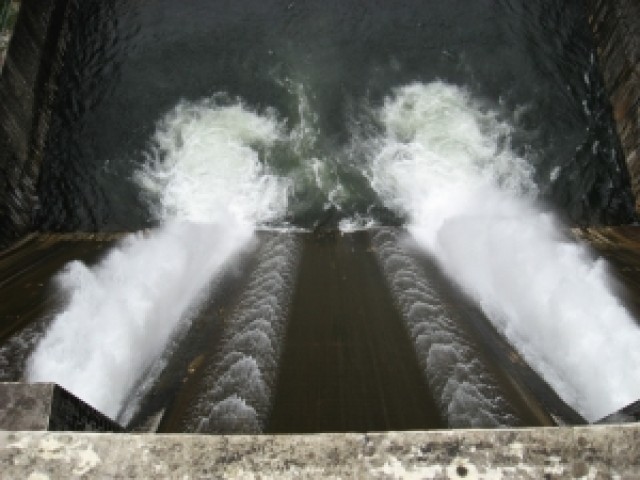 ---
RAWALPINDI: Construction of the Rs6 billion Daducha dam project will be completed in three years on a fast track basis. This is up from the initial government estimates of two-years.

This was stated by Rawalpindi Development Authority (RDA) and Water and Sanitation Agency (Wasa) Chairman Tariq Mehmood Murtaza on Sunday.

He said that the construction of the dam will help provide around 25 million gallons of water per day to Rawalpindi, fulfilling its water requirements. Moreover, he said that supply from the dam will help lessen the load on underground water sources in the region. Murtaza further said that the dam's lake will have a storage capacity of 60,000 acres feet, while its dead level storage capacity will be 15,000 acres feet. Its live storage capacity will be 45,000 acres feet.

Daducha Dam inches closer to solving Pindi's water crisis

Wasa, he said, will construct a mainline for the supply of water from the dam to Rawalpindi apart from a plant to treat this water.

Murtaza said that the Punjab government had approved the water supply projects of Daducha and Chhann dams and soon construction work on both projects will commence.

Meanwhile, Cantonment Board President Brigadier Ijaz Qamar Kiani visited the Daducha Dam project site and inspected the area.

Late last month, the Punjab government had invited bids from qualified firms for the construction of the long-pending Daducha Dam. Meanwhile, the provincial government had started the land acquisition process for the water reservoir.

Daducha Dam project: Pindi thirsts for water as DHA, Punjab govt fight over land

The project is slated to be completed under the supervision of the Punjab irrigation department while Wasa will install a filtration plant on the Daducha Dam, worth up to Rs7 billion. Apart from this, the authority will also be responsible for laying the water distribution network.

Sources say that the long-pending project has become a priority for the incumbent government due to complaints of dwindling water supply in the garrison city. It added that the land acquisition process is expected to be finished by the time the qualifying firms are awarded the contract for the project.



Published in The Express Tribune, May 11th, 2020.