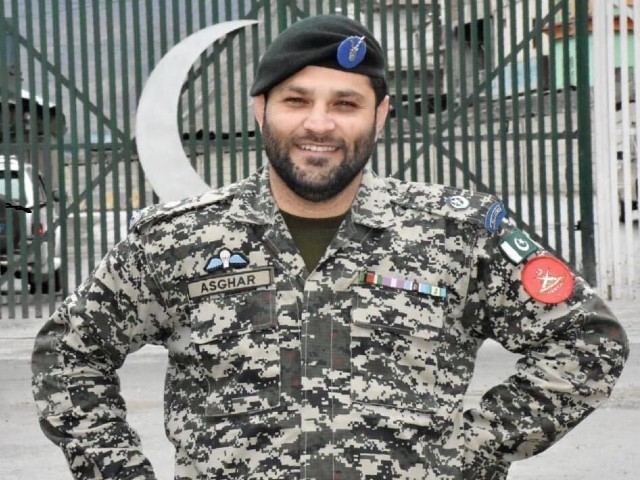 ---
Army major falls prey to Covid-19 'in the line of duty at Torkham border'
Maj Asghar was managing Torkham border terminal to ensure screening of people and move of logistic convoys, says ISPR
---
A Pakistan Army officer deployed at the Torkham border terminal succumbed to the novel coronavirus, the Inter-Services Public Relations (ISPR) said in a statement on Sunday as the total cases of the respiratory disease caused by Covid-19 crossed 30,000 — making the country 19th most affected in the world.

The military's media wing said that Major Muhammad Asghar "laid his life in the line of duty" in the fight against Covid-19.

"He was managing Torkham border terminal to ensure screening of people and move of logistic convoys to Afghanistan," the official statement added.

Govt to cordon off specific areas in virus hotspots

Maj Asghar was evacuated to the Combined Military Hospital (CMH) Peshawar on Sunday, complaining of breathing problems. He was put on ventilator but succumbed to the disease.

"There is no cause bigger than serving the nation," the ISPR said.

On Sunday, the coronavirus cases in the country surged past 30,000 with nearly 1,300 new infections as the tally exceeded 11,000 in both Sindh and Punjab. The death toll from the disease also surpassed 650.

Fiscal deficit to surge, tax revenue to miss target: Hafeez

The spike in cases has landed Pakistan on the 19th spot on the John Hopkins University coronavirus tracker's list of countries with most Covid-19 cases.

Over 8,000 patients across the country have also recovered from the disease so far.

The country has recorded its highest number of cases for three consecutive days with the government lifting the coronavirus-induced lockdown in phases.