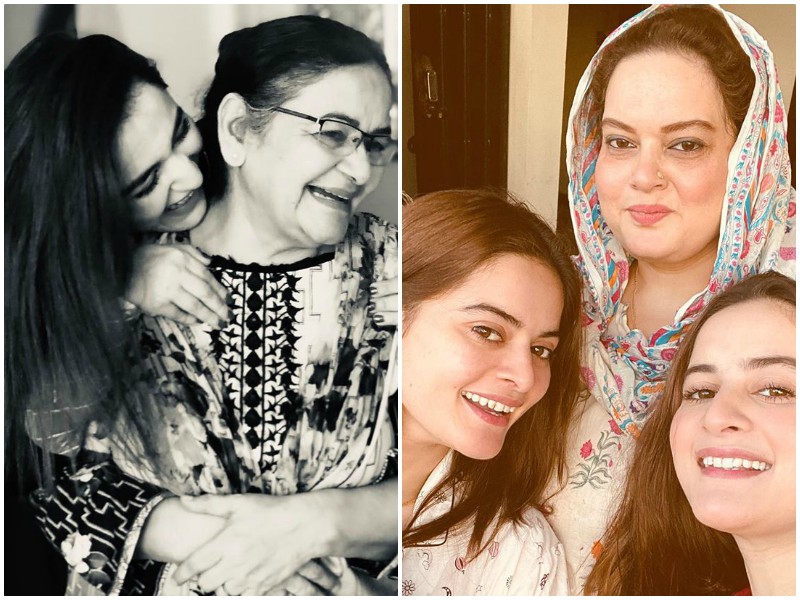 ---
It's Mother's Day and we all know what that means. We can spend all day posting throwback pictures with her, detailing her life long struggles while ordering food and gifts for her. We can clean the entire house and do everything she says but still fail to pay a justified tribute to her.

No amount of sacrifice or love can match up to the sacrifices she has made for us, and Pakistani celebrities realise that. Still, in an attempt to pay an ode to their supermoms, the stars of our film and television industry have uploaded adorable pictures with and of their guardian angels, coupled with heartwarming captions.

Here's some that reminded us of what's really important today:

Adnan Siddiqui

The actor shared an elaborate and sentimental note for his late mother, making all his fans and us teary in the process.

https://www.instagram.com/p/B_-zsVBHVJM/

Yumna Zaidi

The Ishq Zahe Naseem star shared an adorable moment with her mother, squishing her with love.

https://www.instagram.com/p/B___qaIHp8_/

Imran Abbas

The Khuda Or Mohabbat actor posted an adorable picture holding hands with his mother while making a prayer that he never has to let them go.

https://www.instagram.com/p/B__vr6aHy5M/

Aiman Khan

The Baandi starlet who recently became a mother herself, posted a picture with her twin half Minal Khan and their mother.

https://www.instagram.com/p/B_-ryWyFP0C/

Iqra Aziz 

The Suno Chanda actor uploaded a cute throwback video of her mother, sharing her sentiments.

https://www.instagram.com/p/B__hocMAMUb/

Ayeza Khan

The celebrity, instead of posting a picture with her mother, shared adorable pictures of herself with her daughter telling us how, "Nothing beats hearing 'I love you, Mommy'."

https://www.instagram.com/p/B__tgm4AVqK/

Sajal Ahad Mir

This newly married actor shared a beautiful sketch of her mother

https://www.instagram.com/p/CAAG3Zrh6nt/

Ali Zafar

The singer, on the other hand, shared pictures of his mother who is also an educationalist, making her a mother for all those she has ever taught!

https://www.instagram.com/p/CAAQm5pFV7M/

Have something to add to the story? Share it in the comments below.