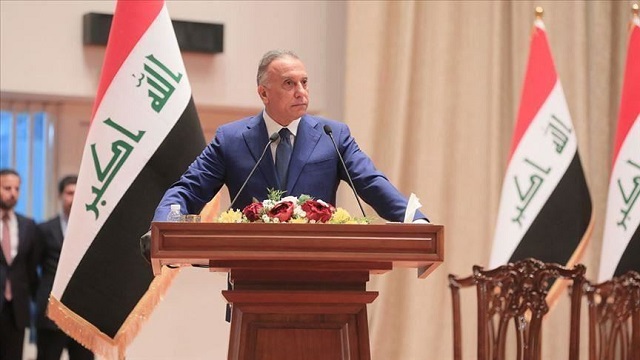 ---
BAGHDAD: Iraq seeks to enhance bilateral relations in all fields with Turkey, the country's Prime Minister Mustafa al-Kadhimi said on Saturday.

The newly elected prime minister met with Fatih Yildiz, Turkey's ambassador to Baghdad, the Iraqi Prime Minister's office said in a statement.

Al-Khadimi stressed the importance of enhancing cooperation with Turkey on economy and in fight against terrorism.

Yildiz congratulated al-Khadimi on receiving the vote of confidence.

Iran suggests forming new bloc with Pakistan, Turkey, Russia & China

On Thursday, Iraq's parliament gave a vote of confidence to the new Prime Minister al-Kadhimi and his partial Cabinet, to succeed the resigned government headed by Adel Abdul-Mahdi.

Al-Kadhimi managed to form a new government after two former prime ministers-designate, Mohammad Allawi and Adnan Al-Zurfi, failed to garner support.

Iraq has been roiled by mass protests since early October over poor living conditions and corruption, forcing Prime Minister Adil Abdul-Mahdi to resign.

After Pakistan and Kuwait, Turkey to close Iran border over virus fears

At least 496 Iraqis have been killed and 17,000 have been injured since the protests began on Oct. 1, according to Iraq's High Commission for Human Rights.
COMMENTS
Comments are moderated and generally will be posted if they are on-topic and not abusive.
For more information, please see our Comments FAQ