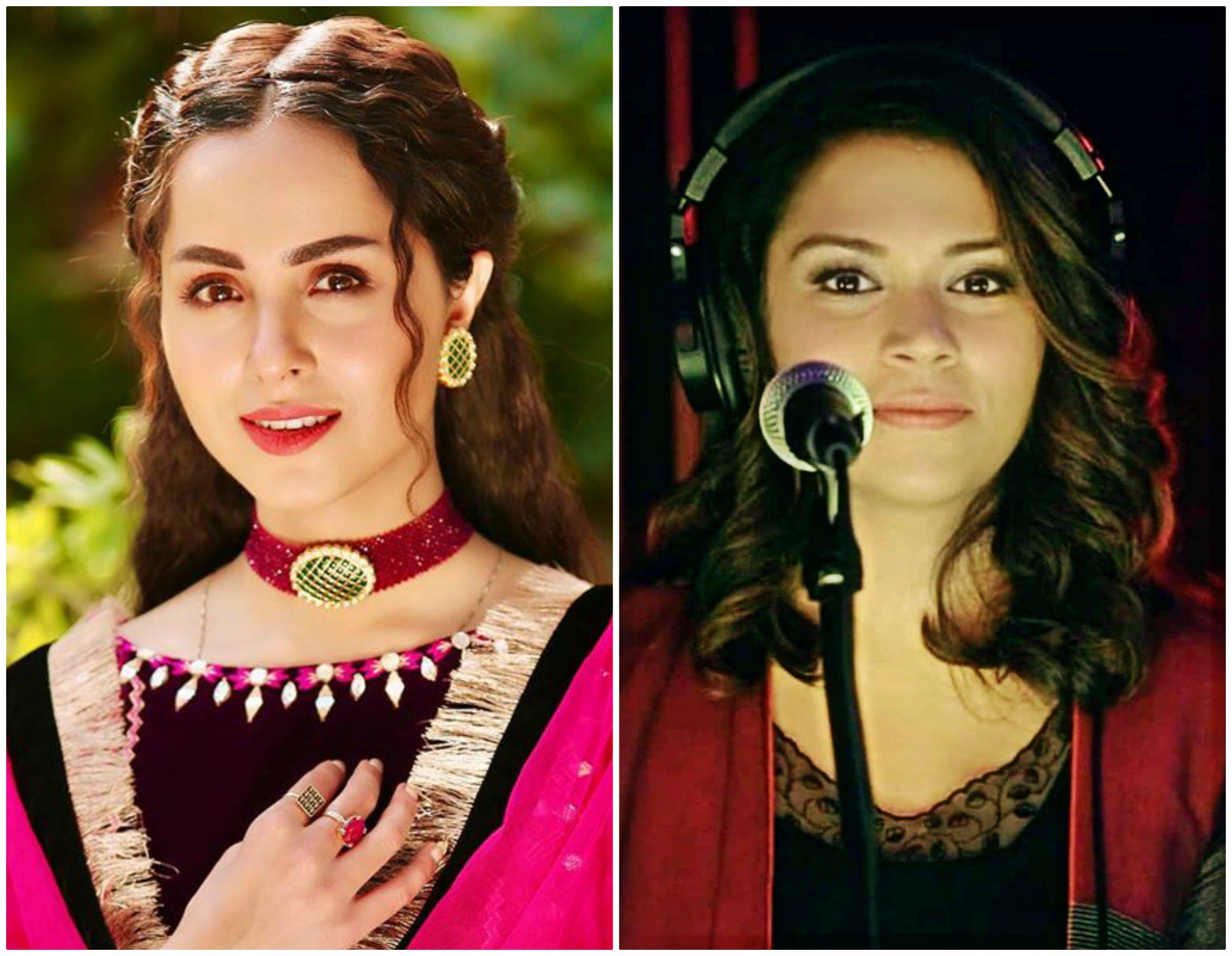 ---
KARACHI: In today's world, if something lands on social media, consider it gone. But how it ends up there, depends entirely on you.

You can either place it carefully, like a delicate piece of art, fragile, but holding the potential to break the internet. Or you can throw it, deeming it unbreakable and watching it shatter into tiny little fragments with each comment bursting your bubble.

Similarly, people go from carefully dropping their first Insta picture onto their unfurnished feed to carelessly throwing content - some of which that isn't even theirs.

Something similar happened in the world of Pakistani showbiz on Saturday, when actor Nimra Khan felt that a mountain was being made out of molehills. But popular singer Nimra Rafique knew that's exactly what had to be done to receive credits for what seemed to be stolen - in this case, her voice.

No attribution is false attribution

That's right, Khan uploaded a video of herself 'reciting' Nusrat Fateh Ali Khan's Wohi Khuda Hai which was actually sung by Rafique. Since it was a TikTok video and the logo was missing, no one could tell who the original singer was.

https://www.instagram.com/p/B_95_c6jJcB/

Khan did a good job of lip-synching and not giving credits to Rafique when the video was posted, in turn, dodging the entire social media and various online portals and publications into believing that she had sung the hamd herself. 

It took a few hours for the fans to realise and the fraternity to start calling out the actor for using Khan's voice without giving credit or seeking permission.

In a conversation with The Express Tribune, Rafique narrated how initially she had uploaded a video of herself reciting it but took it down. "Nimra Khan asked me to take my video down so she could make a TikTok of it and upload it from her Instagram, just to see how many people would like it. I agreed, simply with the condition that she credits me."

Nimra vs Nimra

Following this on Friday evening, Khan very carelessly threw the video on her social media, without ensuring the TikTok logo was visible or crediting Rafique.

"I instantly messaged her on Friday night, telling her to give me credits but she didn't respond. The video was up on her page and when I saw she hadn't credited me the next day either, I uploaded the original version. But it was too late, people thought I had copied her voice!" Rafique explained.

The singer also said she received Khan's video from celebrities who were familiar with her own voice, telling her how both of the Nimras sounded really similar. "Can you believe it?" she recalled, sounding baffled.

However, while speaking to The Express Tribune, Khan said she had no intentions of stealing anybody's work. "I had no intentions of stealing her voice and making it my own. I make several TikToks and upload them without crediting whose voices I'm lip-syncing. I never thought this would be such a big issue. I honestly got busy because my father in law was unwell and credited her when I found out it had turned into an issue."

Khan credited Rafique more than 24 hours after the video went up and along with uploading clarification in consensus with Rafique. But she has deleted the video now.




Aside from being allegedly occupied with her father-in-law's health, Khan said she did not see Rafique's message because it came too late in the night. She further argued that the singer was her friend and gave her permission to use her voice.

But why Khan didn't provide credits instantly remains a mystery, even after the detailed and persistent clarifications. It was clearly a big deal for Rafique, since her audio spiralled on social media with everyone attributing it to her namesake.

The plot thickens

However, Khan further added that Rafique actually wanted her to upload the TikTok first so she could gain followers from her. "She only told me to credit her when she saw how viral my video became. Not before that," she retorted.

Rafique admitted that gaining followers was a part and parcel of what the two had agreed upon from the very beginning. But Khan had to give her credits since she had taken down her own version.

"Why didn't she credit me until now? Until I took stringent measures, that's all I'm saying," Rafique concluded.

Have something to add to the story? Share it in the comments below.
COMMENTS
Comments are moderated and generally will be posted if they are on-topic and not abusive.
For more information, please see our Comments FAQ