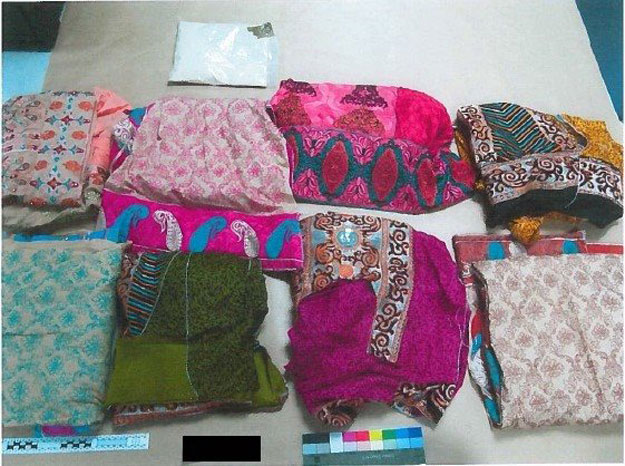 ---
LAHORE: With times getting tough and unavoidable expenses mounting, many shop keepers of one of the biggest garments market of the province have set up stalls alongside roads to cater to the customers who have been waiting long for markets to open since March.

In between the vegetable market and Kareem Block signal on the residential end of Wahdat Road, were over two dozen stalls of mostly male garments.

For a city like Lahore, roads side stalls were not uncommon, however, these were no average stalls, these were stalls set up by garment shop owners of Kareem Block. Since they were no average street hawkers, so the way they had set up stalls was also less labour intensive.

Instead of putting all the merchandise on road, hung on ropes and laid on a spreadsheet, these were mostly stalls in or around their personal vehicles with much of the merchandise in the vehicle in all cases. However, some had gone to the extent of setting up proper roadside stalls but their personal vehicle parked just behind the stalls kept them apart of regular street vendors.

With most garments ranging under Rs1,000, these stalls were attracting quite a crowd, despite fasting and moderately harsh weather.

A handful of garment shops on wheels were also visible within the Kareem Block market to attend to customers scouring the market, in hopes of finding any open shop.

Surprisingly, the stalls and garment shops on wheels set up in Kareem Block were fearful about police raid ending up in confiscation of their merchandise while the on stalls alongside road seemed least bothered about authorities.

Muhammad Hasan, a garment vendor, who had set up stall alongside a filling station, said Ramazan was the month of shopping, high sales and profits whereas this year, all shop owners were struggling to make ends meet. "Shopkeepers have started their mobile garment shops from the start of this month to earn a livelihood for their families," he said.

"Selling merchandise on the roadside has its own demerits. Customers don't give good prices for anything. For an article that can fetch Rs1,100 to Rs1,200 easily, customers price it at Rs500 even less than our own cost."

He said then there was a fear of police. "If we get caught, our merchandise is confiscated for a day. For that selling in a vehicle, they just close the door, and speed away."

A shop owner, who had set up stall almost opposite to a fast-food shop, said they had to pay the utility bills, school fees and meet the daily household expenses.

He said they could have survived for a month, but over that is not possible. "Though it is not a profitable venture, still it is better than sitting at home. Something was better than nothing," he said.

Muhammad Huzaifa, a salesman at a garments shop in Kareem Block, said his shop owner had set up this roadside stall from last week.

Zahid Iqbal, the00 owner of the garment shop, said that they were hoping that the government would allow the markets to partially open on Monday. He said it would spell doom for many people directly and indirectly associated with garments businesses if the markets were not opened.

Other businesses have also adopted a desperate measure to keep their businesses partially operational. For instances, barbers were attending to their clients at their residences, tailors working from personal precincts while interestingly for businesses that cannot give door-to-door service or work from home, have taken a more extreme and unique approach.

Published in The Express Tribune, May 9th, 2020.