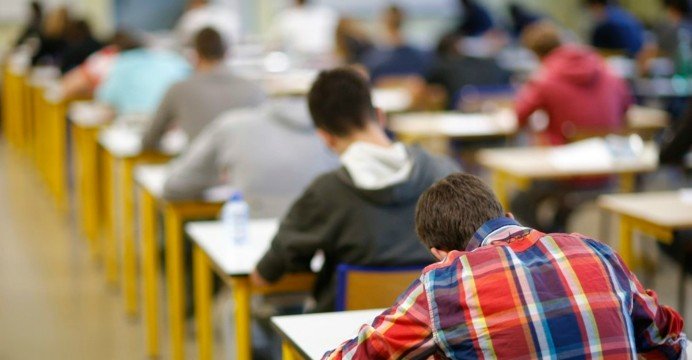 ---
RAWALPINDI: Punjab Educators Association Central President Malik Amjad, Chairman Shehzad Sadiq Faridi, General Secretary Abdul Razzaq Khan Niazi, Akhyan Gul Tahir and Raja Basharat Iqbal in a joint statement have rejected the government's decision to cancel  examinations for matriculation and intermediate classes, terming it as extreme injustice with students of 10th and 12th grades.

They said that as teachers, they have observed that a large number of students do not get good marks in the ninth and eleventh grades for many reasons.

There is no concept of failure in ninth and eleventh grades and students with scores less than 33% have the opportunity to improve their marks in these subjects in 10th and 12th grades respectively.

The students with lower scores improve their position a lot by working hard in classes 10 and 12. On the basis of results in grades, 10 and 12 further admission in medical colleges and engineering universities is possible, the teachers said, demanding the government to reconsider its decision and direct conduct of these classes by implementing SOPs.

The exams can be deferred to until July. If banks, parks and markets can be opened, these examinations can also be made possible.

Fresh students of class IX and XI can be transferred on the basis of composite method of examination or next year they can be assessed for 9th and 11th based on their scores of 10th and 12th.

If students are promoted without exams then it will be unjust for the more competent and deserving students and there will be a crisis in admission to medical colleges and engineering universities, posing risk for deterioration of the already struggling education system.

Published in The Express Tribune, May 9th, 2020.
COMMENTS
Comments are moderated and generally will be posted if they are on-topic and not abusive.
For more information, please see our Comments FAQ