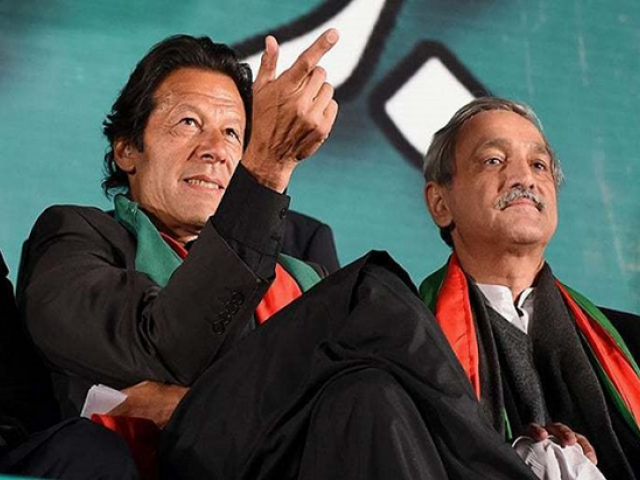 ---
ISLAMABAD: Relations between Prime Minister Imran Khan and ruling party's senior leader Jahangir Khan Tareen are thawing and the two are expected to meet once a panel probing into a sugar crisis releases its final report.

Tareen, an ultra-rich electable from southern Punjab, was regarded as one of the closest aides of Prime Minister Imran.

However, a chasm appeared in their relations after the government last month unveiled report of a Federal Investigation Agency (FIA) led probe commission that revealed that Tareen was among the beneficiaries of a sugar crisis that hit the country in January.

Tareen in an interview admitted that now his relationship with PM was not as cordial.

However, a close aide of the PTI's former secretary general told The Express Tribune that the two leaders have resumed contact with each other through SMS and WhatsApp messages. "A meeting will be held between both leaders after release of the commission's forensic report on sugar crisis," he said.

He accused prime minister's Principle Secretary Azam Khan and Federal Minister for Planning Asad Umar for trying hard to create a rift between Imran and Tareen. He claimed that the basic aim behind releasing the sugar crisis report was just to defame the PTI leader from Lodhran.

'Rifts being created between PM, Tareen'

He said the commission could not find out any evidence that Tareen committed any wrongdoing. "Even the subsidy on sugar was given with the approval of federal cabinet," he said.

He said most of electable within PTI are supporting Tareen in these difficult times.

"They are dissatisfied with the federal and Punjab government functionaries who have failed to resolve grievances related to their constituencies," he said.

There is apparently a cold war between unelected advisers and special assistants in the prime minister's cabinet and the elected lawmakers. Around 15 unelected advisers and special assistants are part of the federal cabinet and enjoy status of federal and state ministers.

Their appointments have already been challenged in the apex court.

According to sources, the premier needs Tareen's support for smooth functioning of Punjab government as one of the PTI's key allies in Punjab, PML-Q, is apparently not happy with PM Imran Khan.

Some source claimed that after release of the FIA inquiry report, Tareen himself presumed that the commission was targeting him. According to sources, the biggest opposition party, the PML-N, also wants to raise this issue of sugar crisis in the parliament.
COMMENTS
Comments are moderated and generally will be posted if they are on-topic and not abusive.
For more information, please see our Comments FAQ