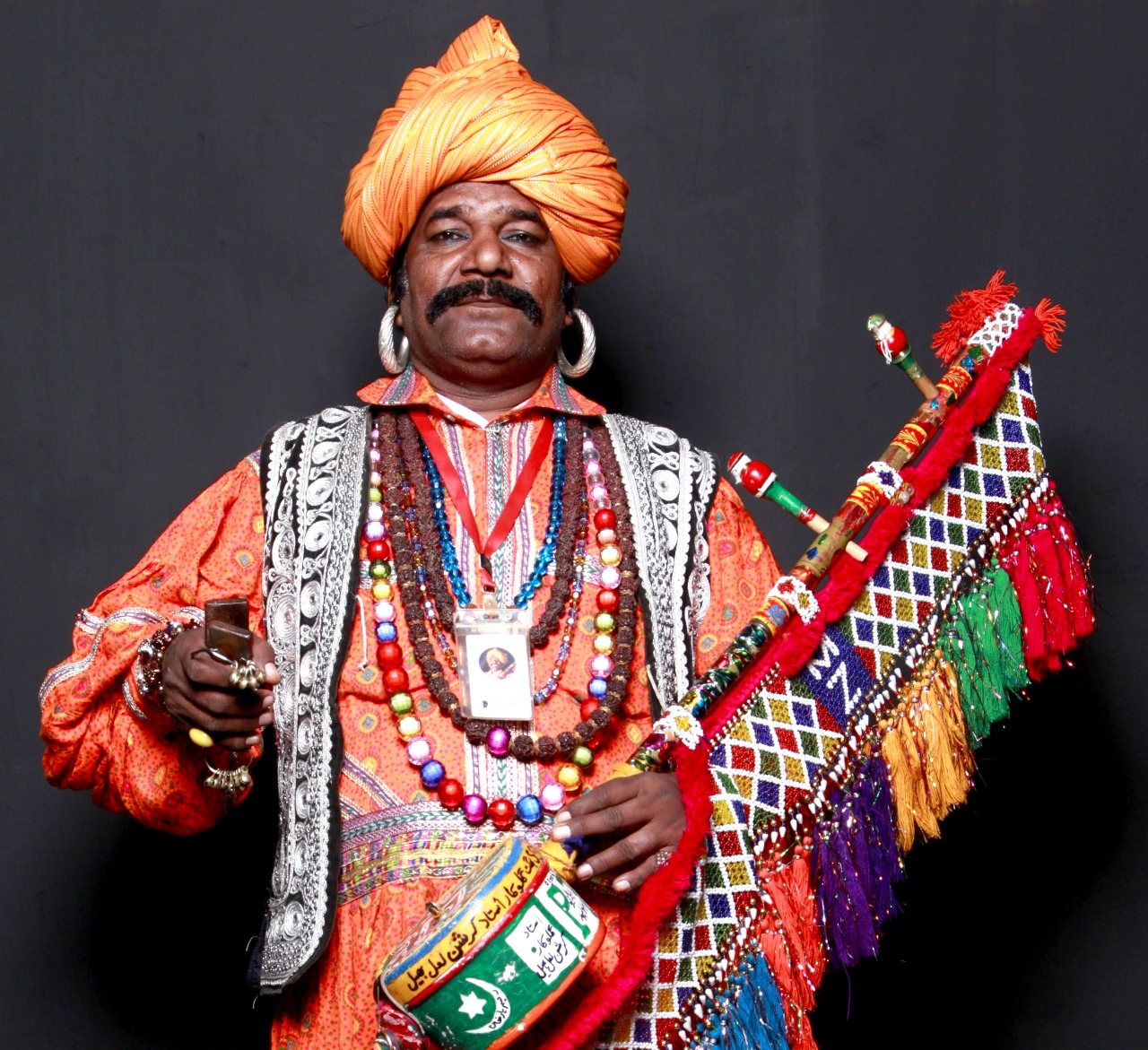 ---
LAHORE: Renowned folk singer Kishan Laal Bheel died on Thursday at age 67. He passed away in Cholistan, the region his art has become synonymous with through the course of his career.

Bheel's passing left fans and the singing community at large alike, shocked and saddened. According to his followers and peers, with his death a void has been left in the industry that can't possibly be filled.

Prominent folk singer Qurban Niazi praise the late Bheel's dedication and commitment to his craft." Krishan Laal was among the very few artists of the country that sang with utmost dedication and had done so with a longstanding purpose," Niazi told the Express Tribune.




He went on to talk about how Bheel was instrumental in bringing Cholistan to the map through his art. "He was singing mostly in his local Maravi Language while always donning traditional clothing during performances. Through the amalgamation of the two he was able to represent Cholistan to the world. I have shared the stage with him several times at Lok Virsa and Pakistan National Council of Arts Programs. Each time I was taken aback by both his singing and appearance, " he said.

Niazi further added that the entire community was lamenting Bheel's loss. "Bheel was also supervising music in his region. He was a pillar of folk music in the country.  Today the whole folk  community is sad."




Sadaan Pirzada the CEO of Rafi Pir Group recalled how Bheel was one of the main attractions of the festival. " I can say that he was my singer as I did around one hundred concerts with him across the country. He was the name of an era and his death is a big loss for the whole country and no one can fill his gap."

Pirzada highlighted that Bheel's contribution to promoting music from Cholistan region, exceeds that of others." I believe that in Cholistan region no singer can highlight the local culture the way Kishan Laal did. He told the world about the area's culture, music, and rich traditions. He was a diamond and most dominated folk singer of his era and I pay tribute to his music services," he said.

An official statement by Rafi Peer Theatre also paid tribute to Bheel. "We at Rafi Peer Theatre Workshop are shocked and saddened to have lost such a great artist, and above all a great human being who kept the folk and sufi music tradition alive and represented Cholistan. He has worked with Rafi Peer Theatre Workshop over 25 years and is an integral part of the Rafi Peer Artist Family. We will miss you Krishan Lal.)"

Senior Punjabi folk singer Shoukat Ali Sahab noted that Bheel would continue to live on through his work. " Krishan Laal Bheel was the name of an era and today this beautiful era ended. But he will be remembered forever through his work. Folk singers face many issues when they start singing and especially in this age when music industry is facing issues with only a few folk singers still associated with their soil. Krishan Laal Bheel was a son of his region who did his best for their region and traditions. Such singers take birth after centuries and I will just say that there will be no one in the Cholistan region after Krishan Laal Bheel," he said.

Have something to add to the story? Share in the comments below.


COMMENTS
Comments are moderated and generally will be posted if they are on-topic and not abusive.
For more information, please see our Comments FAQ