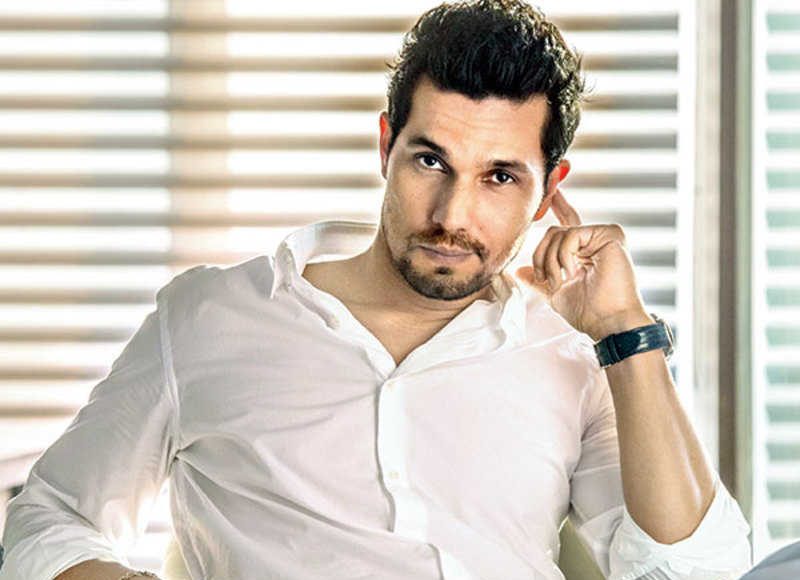 ---
In a freewheeling chat with Hindustan Times, actor Randeep Hooda opened up the brighter side of lockdown life and how the world is, slowly but surely, headed towards a "new normal" for the foreseeable future. The 43-year-old is currently in isolation alone with his dog, at his apartment in Mumbai.

Asked how he has been coping up, Hooda replied, "Honestly, now it's getting a bit much. But till now, I've been doing well. We collectively have to get through these feelings and help each other, help humanity, the whole planet and our country, so it's necessary. Once you think about the larger good that this lockdown is doing, it takes away a lot of the down feeling that you're getting."

Hood confessed that it was at Irrfan Khan's funeral last week that he realised the intensity of the situation. "I went there as he was buried right next to my house and realised that nobody could really hug anybody! That's the new normal we all have to get used to. We are very affectionate, physical people so looking at another person and thinking twice about getting in their personal space is something that's definitely going to change."

According to the Extraction star, the world will have more individualism as a result of the pandemic. "I feel it should enrich the lives. I'm hoping that as a collective, we come out as a better race, better humankind and a better species that's more considerate and compassionate," he said.

Nonetheless, Hooda has been keeping himself busy as best he can. "I'm doing voice exercises on the harmonium, imagination exercises, going back to the stories I used to do on stage, contemplating on staging a production, and then reading scripts, books, poetry and catching up on shows," he revealed.

Have something to add to the story? Share in the comments below.