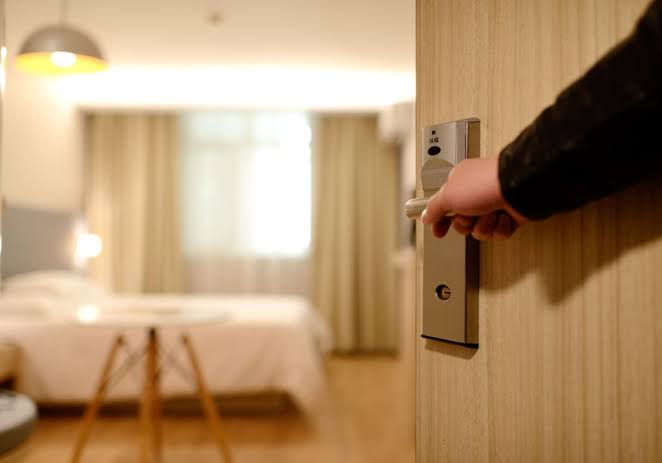 ---
KARACHI: As the local travel and hospitality industry struggles to make bank in times of Covid-19, hundreds of hotels across Lahore are trying to find new opportunities in offering quarantine-stay packages to stay in business. Several hotels in Lahore which once served tourists from around the world, are now looking towards guests and locals in quarantine who wouldn't mind spending a little extra for luxury and comfort. These special isolation rooms offered by various hotels, charge anywhere between Rs 5,000 to Rs 10,000 per night; inclusive of one to three meals a day depending on the hotel. Other than that, many of them also offer complementary face masks, sanitisers and the assistance of an in-house doctor in case of emergency.

According to package details of a leading five-star hotel in Lahore, a night's stay in their isolation room starts at Rs 10,499 and includes three meals a day. "We take all necessary precautions to eliminate the risk of infection within our facility. All hotel rooms and corridors are routinely disinfected and we discourage extra guests and visitors. Our isolation rooms allow accommodation to no more than two guests per room and all guests are served three meals a day in their own rooms, where they have access to internet and laundry services," the staff informed.

Lahore Hotel and Tourism Association personnel Khizar Amin, whose union owns dozens of hotels in the city, said that they had offered Lahore Deputy Commissioner to use their facilities as quarantine centers, to which he said they would do so when necessary. "Some of the bigger facilities, including various five-star hotels in the city, initially offered quarantine services only to people who had returned from abroad and had to be isolated for at least two weeks. However, now there are also lot of wealthy locals who have taken accommodation in their luxury-isolation rooms," Amin expressed.

Currently, there are some 378 quarantine rooms with a seating capacity of 850 people available across eight hotels in Lahore; including four branches of the same hotel. As per the management of some of these five-star hotels, they have employed special janitorial and housekeeping staff for their quarantine rooms. "As per government's SOP, we immediately destroy all waste the cleaning staff takes out of these rooms. The staff has been trained in this regard and we do our best to make sure no cross-infection occurs within our hotel premises."

Ahsan Khan, a resident of Gulberg, who belongs to a high-profile business group, is among the few people who have taken accommodation at these luxury quarantine facilities. "I have a huge joint family which lives with me. Some time ago I caught a cold and experienced minor flu, so I thought it would be better for me to isolate myself in a hotel room instead of living with my family and putting everyone's health in jeopardy. My test for Covid-19 eventually turned out negative but I still continued staying at the hotel for a total of two weeks for good measure," said Khan. "A lot of the hotel's guests were foreigners who had been stuck in the city due to the lockdown and flight closure. And many of them were even running out of money to continue paying for accommodation but they had nowhere else to go," he added.

Similarly, Pakistani nationals returning from abroad who were kept in quarantine rooms of five-star hotels, were initially paid for by the government. However, in the wake of increased government expenses and limited resources, the government has scrapped the program leaving guests to foot their own bill. However, following various complaints of unsatisfactory and excessively charged meals being provided at these hotels, Chief Minister Punjab recently look notice of the situation and has directed the Lahore commissioner and Punjab Food Authority (PFA) to investigate the matter.

On the other hand, the exact number of people currently staying in these quarantine rooms in various hotels across Lahore is unavailable. According to a source at a leading hotel who spoke to The Express Tribune on conditions of anonymity, hotel managements too have remained reluctant to disclose these figures. "It's probably because of the wealthy who have taken abode at these luxury facilities and do not want their details to be released or disclosed," the source opined.