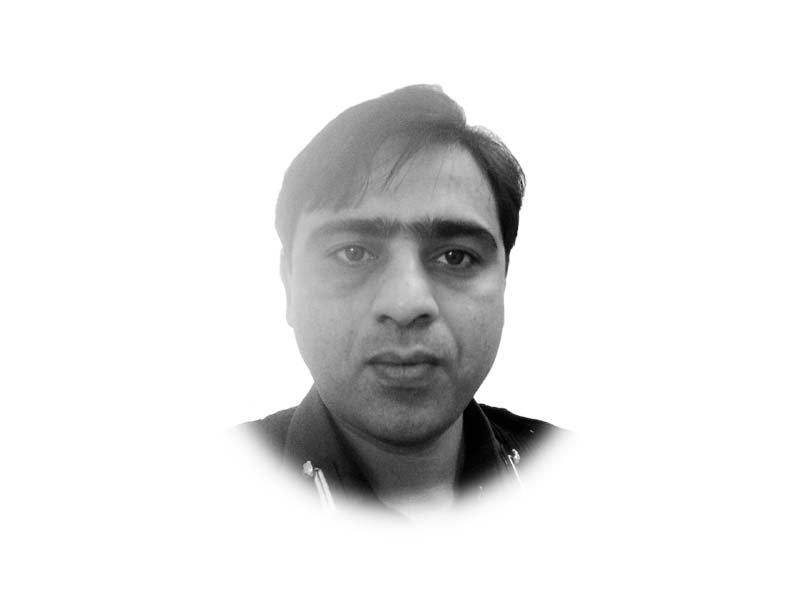 ---
Villain of the crisis
We need to work assiduously for the virus cure, curtailment and testing for mutual benefit
---
For last two months or so, social media has been teeming with coronavirus conspiracy theories. The theories rest on two important premises. First, they are directly connected with the inability of humans to come up with a plausible explanation of the virus cure. Second, the crisis has hit hard the two leading rival countries differently and each one is accusing the other of involvement and concealment. Here we need to ask two important questions: is there a villain of the crisis? Are there any winners or losers in the whole episode? For this purpose we reduce the corona conspiracies into three categories to sift through facts from fiction.

We start with a presumption that this virus is a case of intentional development with unintentional release. In such a situation, a certain agency or organisation in a country or countries has already been developing the virus for certain objectives but it somehow escaped into the public domain, causing uncontrolled human strife and deaths. The damage control is immediately started but its curtailment produces unintended results as the cure is either in the experimental phase or does not work as well when applied practically. As initially one or two countries are hit by the virus, it might be possible that it was let lose intentionally so major countries get affected and the devastation is equally distributed. Here the strategic objective, if any, is developed in the post-virus spread phase with two important goals. One, such a country may surely be the first to produce an effective antidote. Two, it may use the drug to gain financial benefit to attain global stature. Since many countries are working on the corona drug without any clear headway thus making it difficult to see obvious winners or losers in this episode.

The second scenario depicts the virus as a case of intentional development with its intentional release. In this, a certain agency, organisation or a facility in a country or countries may have unleashed the virus in the public sphere through multiple sources or agents in a coordinated or uncoordinated fashion globally. Here, the main objectives might be reordering the world economy with marked changes in financial relationships, providing patent of the cure drug to a country in exchange for something which changes the existing world security order or maintaining financial hegemony by targeting key rival states. Unfortunately, the virus has damaged every country more or less in a similar manner. It has not mitigated violence in any theatre of war except where the key stakeholders have shown some willingness to settle the dispute. Though American warships have entered the disputed South China Sea recently, there is no clear evidence that both countries are on a virus war path. Hence, currently, no clear winners or losers are seen in such a case.

Lastly, it may be a situation based on neither an intentional virus development nor its intentional release. It suggests that it is a natural phenomenon caused through a natural process without human interference. Since humans do not accept the natural phenomenon easily and always look towards unnatural bases for their existence, an array of possibilities can be construed based on religious, ethical, social, demographic and cultural patterns. All these ideas take root in societies which are unable to think innovatively and try to base their assertions on preconditioned notions to satisfy their social values. Here we can see clearly that the virus is killing human beings irrespective of their colour, creed and citizenship. Hence humanity is the main loser in this case. It implies that the villain of the virus may not be an organisation, entity or a country, but it is the revenge of nature against the undue interference of humans in the natural selection process.

Hence instead of vandalising others we need to work assiduously for the virus cure, curtailment and testing for mutual benefit.

Published in The Express Tribune, May 6th, 2020.

Like Opinion & Editorial on Facebook, follow @ETOpEd on Twitter to receive all updates on all our daily pieces.