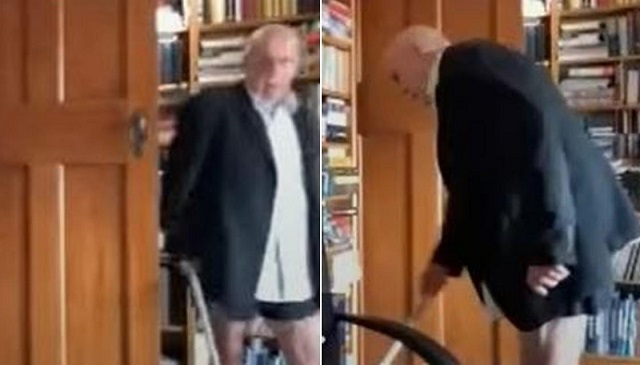 ---
In a rather amusing incident, a New Zealand councillor provided comic relief during a virtual council meeting when he was caught bare-legged on camera.

Former Labour Cabinet minister, David Benson-Pope unintentionally entertained fellow colleagues on a Zoom council meeting by carrying a feather duster and dusting his bookshelves in a suit jacket and little else.

"I think it's probably appropriate to describe it as being caught with your pants down," joked Benson-Pope.

New Zealand and Australia consider coronavirus "travel bubble"

Benson-Pope said he had not realised his camera was on. "It wasn't intentional," he said, adding that he was 'delighted' to have amused his fellow colleagues.

The councillor said he had been gardening before the video conference and put a shirt and jacket on for the meeting.

He later spoke to the media about the perils of live-streaming while working from home and said it was a good reminder to double-check the camera was switched off during breaks.

New Zealand has won a battle against virus transmission: PM

Council meetings are being held online in New Zealand during the coronavirus lockdown.

In New Zealand, where the population of 4.8 million is slowly emerging from life under lockdown, the government claims the virus has stopped spreading - seemingly showcasing the success of its 'go hard, go early' lockdown strategy.
COMMENTS
Comments are moderated and generally will be posted if they are on-topic and not abusive.
For more information, please see our Comments FAQ