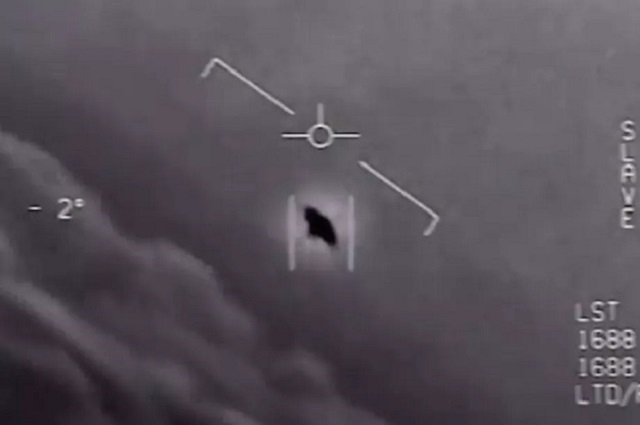 ---
The Pentagon recently released three declassified videos that show US navy pilots encountering what appeared to be unidentified flying objects.



Hey guys.
Pentagon has released a video of their own air planes or maybe it's better to say their own #UFO .#ufo2020 pic.twitter.com/hpDSxrvzJI

— M.Sadegh.T.N (@MSadeghTN2) April 28, 2020

The video led to many speculating whether the flying objects are alien UFOs.
Following release of the US Navy UFOs footage, the Japanese government is now preparing for how it would handle such an encounter.

The Japanese Defense Ministry said that their pilots have never come across an unidentified flying object, however, the authorities want to be prepared in advance, reports The Japan Times.

Buy a piece of the moon for just $2.5 million

The Japanese Defence Ministry hopes while the new protocols are geared toward identifying military drones, they could also serve as guidance for first contact with hypothetical aliens.

As part of security protocol whenever an unknown aircraft enters Japanese airspace, fighter jets are dispatched to identify where it came from and, if necessary, force it to land by firing warnings shots.

"To be honest, I don't believe in UFOs," Taro Kono, Defense Minister told The Japan Times.

"But because the Defense Department released such a video, I would like to hear from the US side about its intention and analysis."

The new protocols are based around a scenario in which a pilot on a training or surveillance mission encounters a UFO mid-flight.

A huge asteroid will safely pass by Earth on Wednesday

"If (UFOs) are encountered, training will be canceled immediately," a source within Japan's Air Force.

"We will seek to identify it from a safe distance, including whether it is a drone, and report it to the Air Defense Direction Center for orders."

However, since there is no history of encounter with UFO military leaders don't know whether that would work on a UFO or even if it would be detectable from the ground, new guidelines could prove necessary.

This article originally published on Futurism.
COMMENTS
Comments are moderated and generally will be posted if they are on-topic and not abusive.
For more information, please see our Comments FAQ