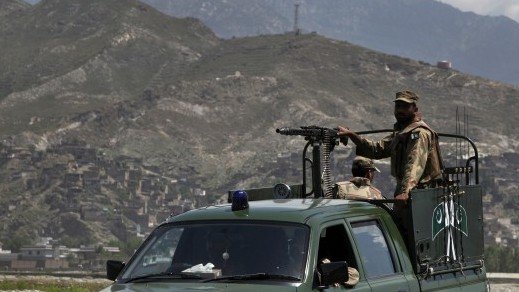 ---
ISLAMABAD: Fourteen of the 50 soldiers that went 'missing' have been traced, an Inter Services Public Relations spokesperson said on Thursday.

The soldiers were reported to have gone missing after a weekend Taliban attack on their checkpoint.

Afghan authorities handed the troops over to the Pakistani consulate in Jalalabad after they crossed the border into eastern Afghanistan, military spokesman Major General Athar Abbas said.

"14 soldiers have been handed over in the Jalalabad consulate and they are being flown back to Pakistan," Abbas told AFP. He said 11 had already returned while the rest remained missing.

Taliban militants attacked the soldiers' Gwar Pari post in Mohmand tribal district on Sunday, according to local administration and security officials. A Taliban spokesman said its fighters killed seven soldiers and captured 10. But a security official on Wednesday refused to confirm the Taliban's claims, saying that they had not seen the bodies.

Published in the Express Tribune, June 18th, 2010.
COMMENTS
Comments are moderated and generally will be posted if they are on-topic and not abusive.
For more information, please see our Comments FAQ