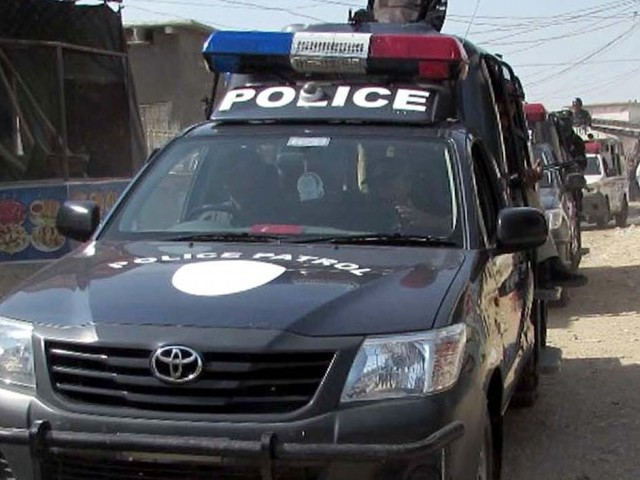 ---
In light of reports of police officials posted on lockdown duties being at risk of targeted attacks, Sindh Inspector General Police (IGP) Mushtaq Mahar directed all police officers in the province on Monday to take precautionary measures.

According to reports, banned outfits, and other splinter groups associated with them, are planning attacks on law enforcement agencies, particularly the police.

The evidence suggests that the attacks would likely be carried out during Iftar or Sehri.

In this regard, the IGP issued a letter to the Additional Inspector Generals (AIGs), Deputy Inspector Generals (DIGs), Senior Superintendent of Police (SSPs), and Superintendent of Police (SPs) across the province.

He directed them to ensure that all police officers on field take precautionary measures.

According to the letter, the ban on pillion riding is to be enforced in full effect as such attacks have previously been carried out by perpetrators riding motorcycles.

The directives further call for police personnel deputed at checkposts to not be off-guard during Iftari and Sehri. At least two cops are to stand vigilant over a group during this time.

All police officers have been directed to wear bullet proof jackets, while SSPs, SPs, DSPs and SHOs have been instructed to have Sehri and Iftari with the staff deputed at security checkpoints.

The letter further states that police vehicles should be parked as such that a hasty exit can be made in case of emergency. A cop must be present in the vehicle at all times.

The relevant SSP is to ensure that these directives are adhered to, states the letter.

The IGP's directives stress that there have been several attacks in the past, during Sehri and Iftar, which resulted in the deaths of many cops.

Three years ago, four policemen, who were on duty in SITE, were martyred in an attack at Iftar time. Militant group Ansar al-Sharia had claimed the responsibility for the attack.




COMMENTS
Comments are moderated and generally will be posted if they are on-topic and not abusive.
For more information, please see our Comments FAQ