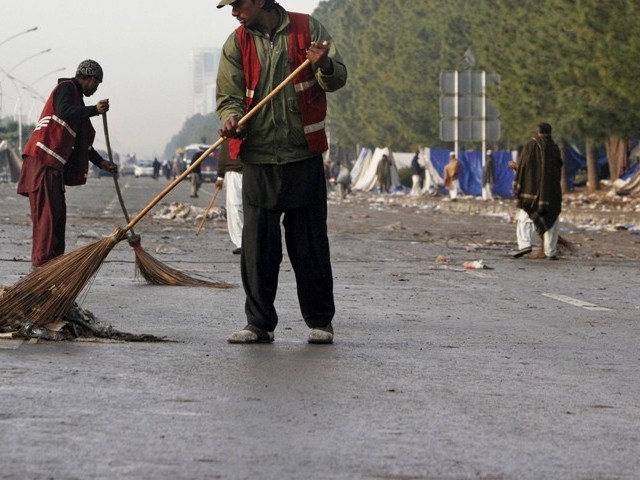 ---
RAWALPINDI: The cantonment boards of Rawalpindi and Chaklala have decided to end the practice of board employees working at homes of retired officers of the board.

Many lower grade employees were working as drivers, gardeners, sanitary workers, security guards, watchmen and even computer operators for retired bosses of the cantonments. However, they were drawing salaries from the cantonment board.

Both the cantonments in Rawalpindi have ordered their employees, who had been performing undesignated duties, to report back to the respective boards until May 4.

The measure has been taken to discourage the deployment of cantonment board employees on undesignated jobs a practice which has been going on for years.

The boards' authorities learnt that there are dozens of employees who had been working at the houses of the retired cantonment high-ups and owing to their influence, no board has ever tried to summon the workers back to the duties they had been recruited for. However, ML&C director general (DG) has issued a notification as per which any pre-existing orders regarding the stationing of workers in any cantonment offices other than their designated ones have been revoked. Sources said that dozens of such employees used to come to the offices once every month merely to receive their salaries

Sources told The Express Tribune that all such employees doing undesignated jobs have been asked to report to their respective cantonment boards until May 4. The workers have been warned of punitive action if they failed to comply with the orders. Officials said that the measure would help establish discipline and order in the cantonment boards.

Published in The Express Tribune, May 2nd, 2020.
COMMENTS
Comments are moderated and generally will be posted if they are on-topic and not abusive.
For more information, please see our Comments FAQ