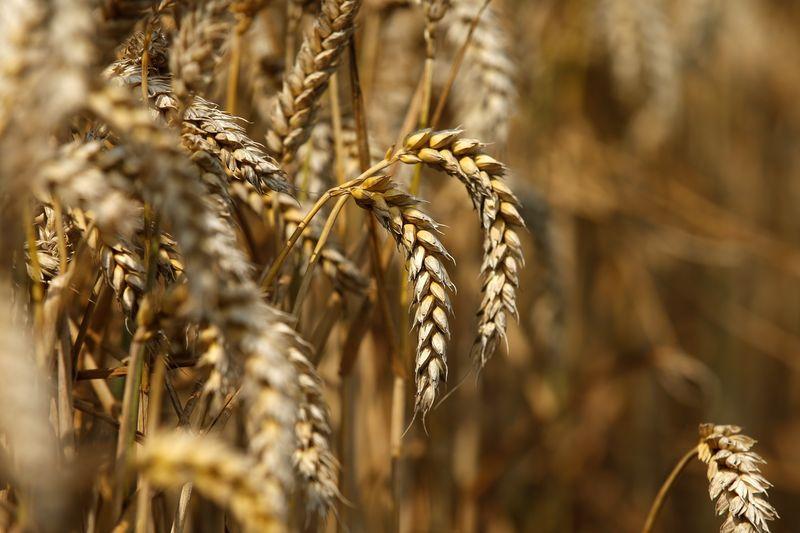 ---
LAHORE: In a bid to secure higher profits as seen last year, flour mills and middlemen have once again started buying wheat at Rs 1,450 per mound against the official price of Rs 1,400 as set by the government. Following of which, the food department has decided to adopt a new strategy to tighten the noose around the middlemen responsible for the violation.

According to economist and food supply experts, Sindh and Khyber Pakhtunkhwa governments are buying wheat locally this year, which will prevent those who stockpile wheat in the open market from making extraordinary profits as last year.

Punjab grows low-gluten wheat crop

Furthermore, leading figures in the federal and provincial government appear to be in support of the proposal suggesting not to increase the selling price of government wheat sold to flour mills in the coming season, to provide much needed relief to the people of Punjab amid the coronavirus crisis. If at all, a very small token addition of Rs 10 to 20 can be made, they suggest.

Per details, the food department will completely stop the sale of government wheat to flour mills from today, after which the government is expected to devise a new procedure for the procurement and delivery of wheat to the mills to maintain the availability of flour in the province.

In addition to that, in a bid to identify those involved in the smuggling of grain, the food department has also decided to deploy some of its personnel as spies, to keep an eye on New Rampura, the largest wheat market in Peshawar.

Liberalising wheat, sugar markets

Details reveal that the Punjab Food Department is facing several challenges in achieving its procurement target of 4.5 million tonnes, the most important of which is the high price paid to farmers by the private sector in the open market.

Yesterday, the price of wheat in Multan was Rs 1,420 per mond, while in Rahim Yar Khan and Rajanpur it was Rs 1,440 to Rs 1,450. Similarly, in Lahore it was between Rs 1,435 to Rs 1,445 while Rawalpindi had the highest rate of Rs 1,510 per mond.

Moreover, the procurement of wheat from flour mills is banned and although all agencies and departments are closely monitoring the mills, so far not a single mill has been caught in Punjab, which has more than 72 hours of wheat quota. Other than that, the market price of the grain has also remained on the rise despite cotton ginning factories and rice mill owners not buying wheat, while farmers continue to stockpile.

According to grain market sources, it is the middlemen who are buying wheat at the moment, as they, taking evidence from previous years, expect the price of wheat in the open market to go beyond Rs 1,900 this time as well.

NA panel for increasing wheat support price

"With that expectation, they are buying expensive wheat from the farmer and storing it with him while waiting for the government to stop buying and open the markets in a few weeks, which is when they will be able to sell this wheat at a profit," the source revealed.

The source further informed that last year Sindh did not buy a single grain of wheat while Khyber Pakhtunkhwa was also completely empty due to which Punjab's open market was seen to be booming. But this time, the food department will also buy more than 4.2 million tonnes of wheat against last year's purchase, which was 3.3 million tonnes.

"Sindh and Khyber Pakhtunkhwa have also started buying local wheat, so there will not be much of a demand in Punjab's wheat market and prices will not go up to last year's level. However, most importantly, given the severe economic hardships of the people due to the lockdown, the majority of key government circles are in favor of curbing the rise in the price of flour at least this year.

Published in The Express Tribune, May 2nd, 2020.
COMMENTS
Comments are moderated and generally will be posted if they are on-topic and not abusive.
For more information, please see our Comments FAQ