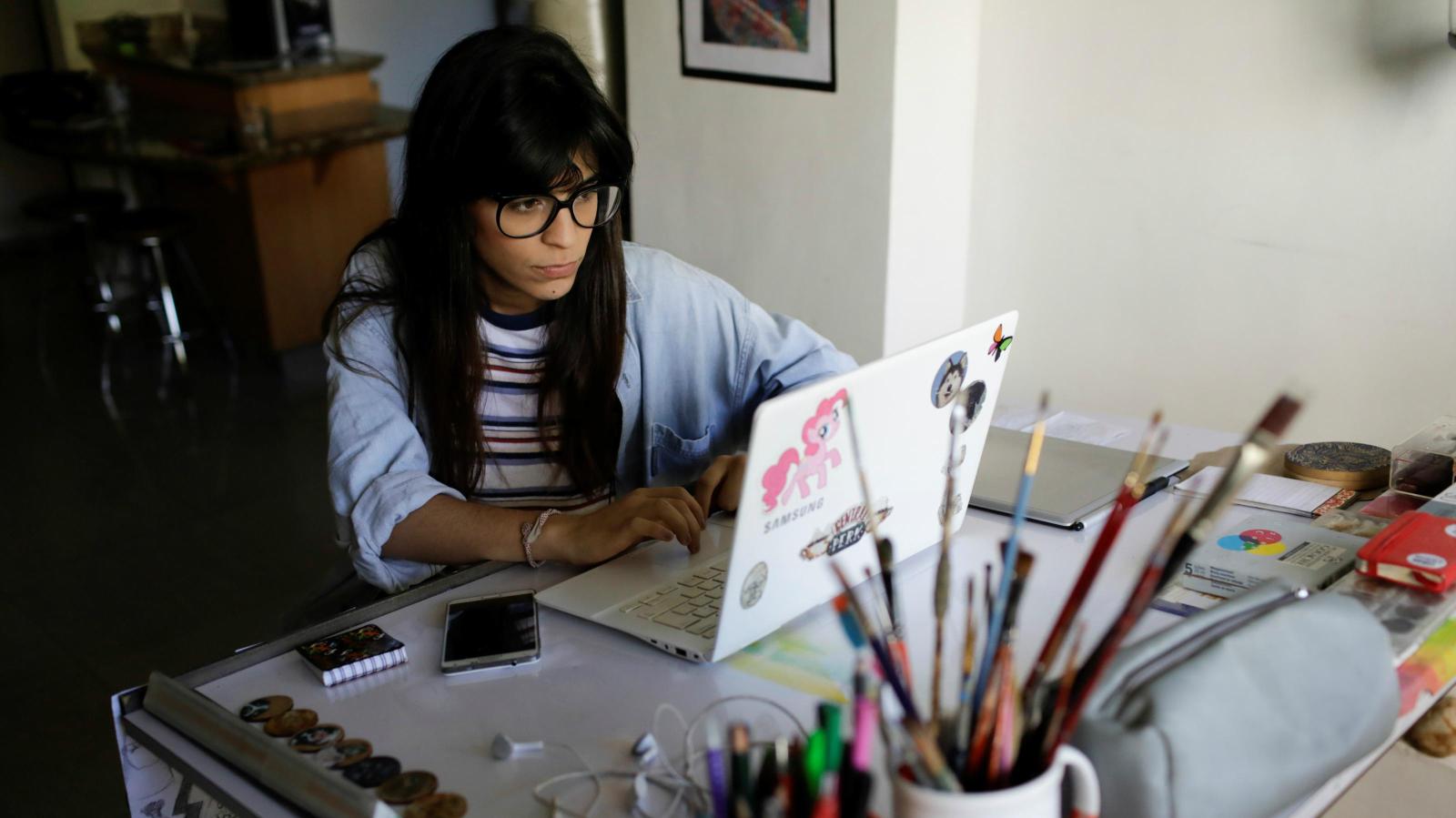 ---
With Ramazan in full swing and social distancing in full effect, energy and motivation levels can take a serious hit. There is no right or wrong way of going about your day given the circumstances. Despite the global pandemic we are all working from home, which means having no set schedule or fixed routine. Waking up and sleeping at unusual hours is the new normal. We often find ourselves rushing out of bed a few minutes before our next Zoom meeting, with messy hair and crinkled clothes and think if only we had more time. The key lies in planning and organising beforehand to help you get those extra few minutes of sleep. Here are a few tips to help you look well put together before your next Zoom call.

Set an alarm

It is important to set your alarm for at least half an hour before your Zoom meeting. This will allow you enough time to freshen up and prepare for your meeting. Just because the meeting is online doesn't mean we shouldn't prepare ourselves for it. 



Decide your outfit 

To avoid getting late for your meeting and getting a few extra minutes of sleep, make sure you decide what you'll be wearing for your next Zoom meeting beforehand . Make sure to pull out a fresh and clean outfit to help you get in the right mood to talk about work.



Prepare notes

Prepare your notes for the meeting in advance. Keep a notepad and list all the things you'd like to discuss and the outcome you want to achieve. Highlight important pointers so it's easy to get to them during your meeting. 



Set the mood

Don't sit in bed with your work laptop. Get out of your comfort zone and move to your work station. If you don't have a set workstation, allot yourself a specific space with little to no disturbance so you can get work done. 



Freshen up

Take a shower and freshen up. Wear your decided outfit of the day, fix your hair and make-up and spritz on some of your favourite perfume. When you look good you feel good. 



Try a hair hack

Prioritised a few extra minutes of sleep over your shower? We've all been there. But if you have a meeting and your hair looks unwashed or unkempt, simply throw on a stylish head turban or headband to instantly look sorted. 



Keep yourself well groomed

It's always important to keep yourself groomed. Not only will it make you feel good about yourself, but you will also look presentable for all your video calls. So make sure to banish those chipped nails and tweeze away the extra hair. This will also save a lot of time when getting ready for your meeting. 



Keep your work corner tidy

Make sure you keep your workstation/desk clean and organised. You don't want to be scrambling around for things in the middle of your meeting. Keeping things organised and sorted will help you stay active and present during work. 



Light a scented candle

You can always pick a scented candle of your choice and light it up to help keep you relaxed. 



Make sure you have a good internet connection

A bad connection can be a hindrance and will disrupt your meeting. Ensure that all your devices are fully charged and that you have an active internet connection. Perhaps call a friend ahead of your meeting to make sure you can be seen and heard clearly.

It is important to make sure we organise and prepare ourselves in order to participate fully and work efficiently. Stay safe and start prepping!