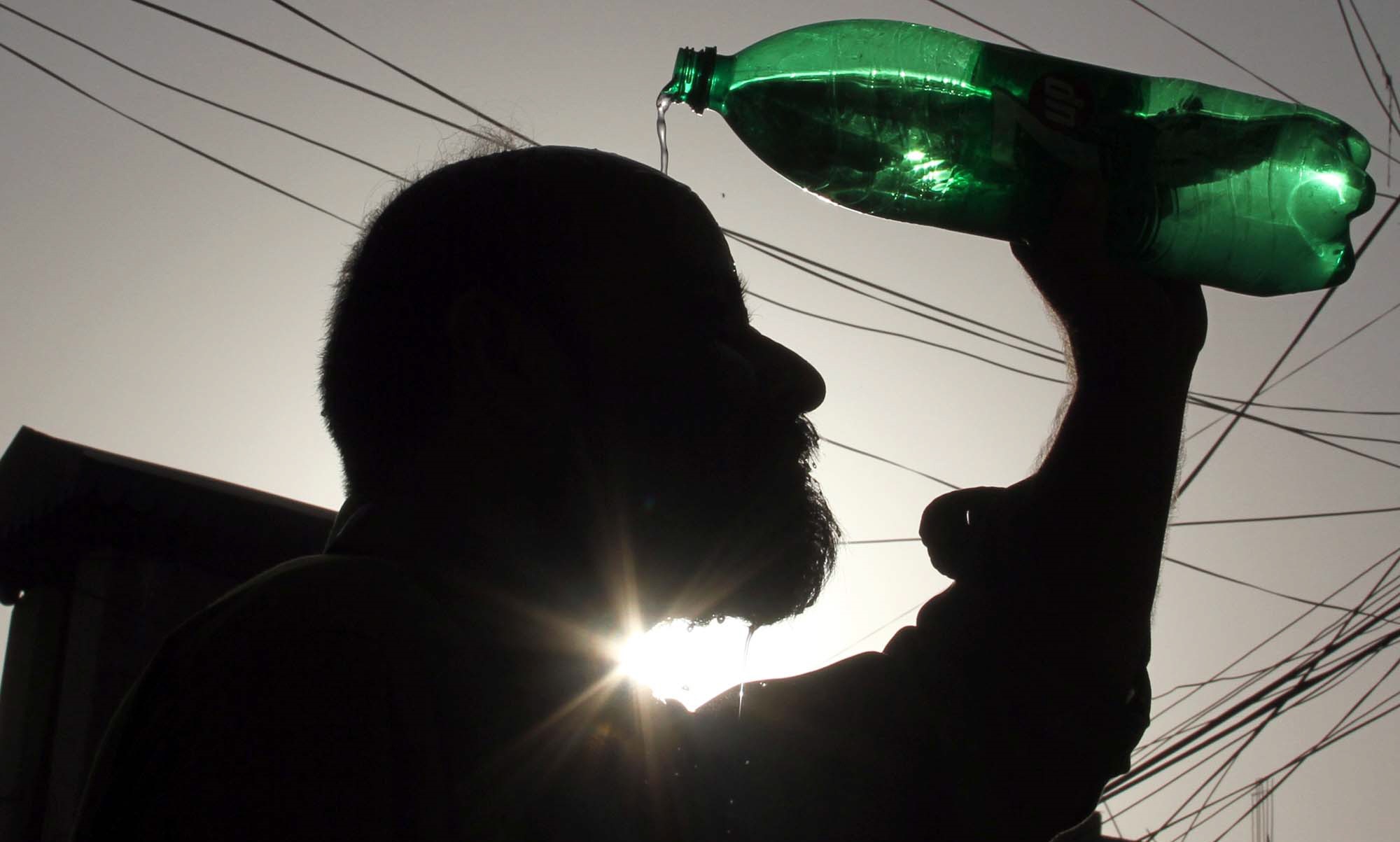 ---
The Pakistan Meteorological Department on Thursday forecast the year's first heatwave in Karachi to hit next week.

As per the latest advisory issued by the department, the heatwave will likely begin on May 5 and last till May 8, with the mercury hitting 40 to 42 degrees Celsius.

The weather is expected to remain hot and dry during these days.

According to the PMD, sea winds will remain suspended in the city during the day, resulting in the intensity of the heat to be felt more acutely.




Met Director Sardar Sarfaraz said that up till now south-western winds from the sea had blown through the city at a high enough frequency to keep the sweltering heat at bay.

However, from May 5 to 8, the sea breeze will remain suspended, he added. Hot winds will flow from the north-west direction as a result, causing temperatures to rise.

However, he said luckily the weather won't be too humid, but it will remain hot and dry during these three to four days.

He advised the public to minimise their outdoor activities to avoid the sun, while reminding that the coronavirus-induced lockdown is in place as well so going out should be avoided.

Experts advised to wear loose and lightweight clothing during extreme hot weather, avoid the sun during its peak hours - around 11 to 4pm -, cover the head when stepping out and remain in shade as much as possible and, most importantly, drink plenty of water.




COMMENTS
Comments are moderated and generally will be posted if they are on-topic and not abusive.
For more information, please see our Comments FAQ