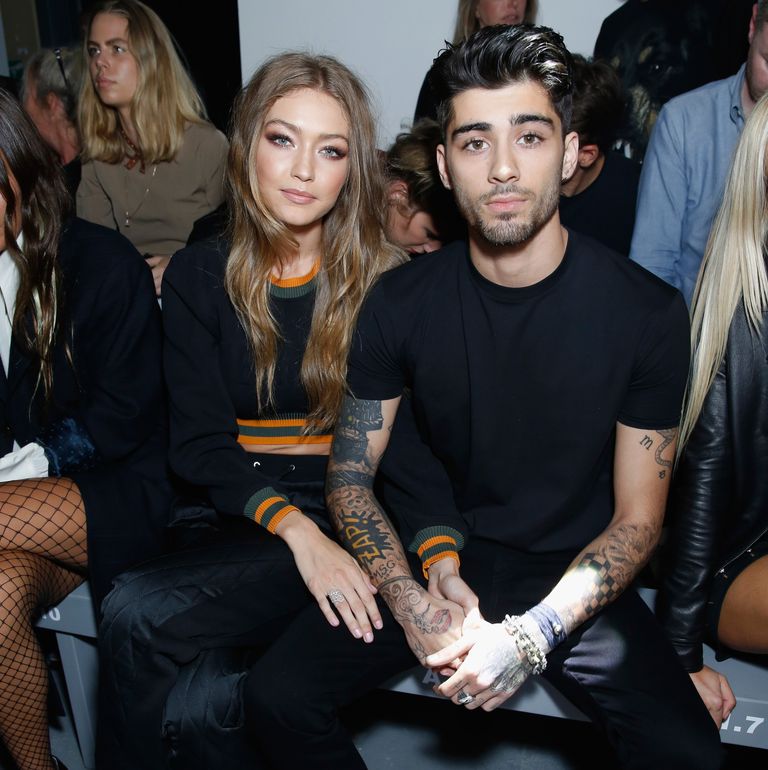 ---
News that Zayn Malik and Gigi Hadid are expecting their first child together broke the internet on Tuesday, thanks to Hollywood publication TMZ revealing the couple's big secret.

Even though the duo hasn't confirmed the news yet, hawk-eyed fans have started to think that the two have actually giving out little hints through their Instagram posts and stories – particularly at Hadid's 25th birthday party last week, reported E! News.

https://www.instagram.com/p/B_bK5-cH6I5/

The most obvious hint is actually in the details. In the birthday pictures, the Victoria's Secret supermodel is seen holding two balloons shaped like the numbers '2' and '5', for her 25th birthday, of course. Now, if you look closely, you'll notice that each balloon is tied with specifically coloured ribbons - one has blue and the other, pink! For all we know, it could've been a pregnancy announcement or even a gender reveal.

If you're still not convinced of their fans' cross-checking skills, you're in for more. One Direction fans can give the FIA a run for their money when needed, and they were back in full form for this one.


yall- pic.twitter.com/fbhjy982E0

— i miss my cat (@defenselessIwt) April 29, 2020


Here's how it goes – Hadid's sister, fellow supermodel Bella Hadid, shared a particular photo of the celebration on her Instagram story showing off a little gift-bag which she covered with a sunflower. Somebody decided to get to work and actually found that exact bag at Walmart, and guess what Bella had covered? The bag says, 'Hello Little One' under the flower.

TMZ's sources have since reported that the couple are expecting a little girl!

Have something to add to the story? Share it in the comments below