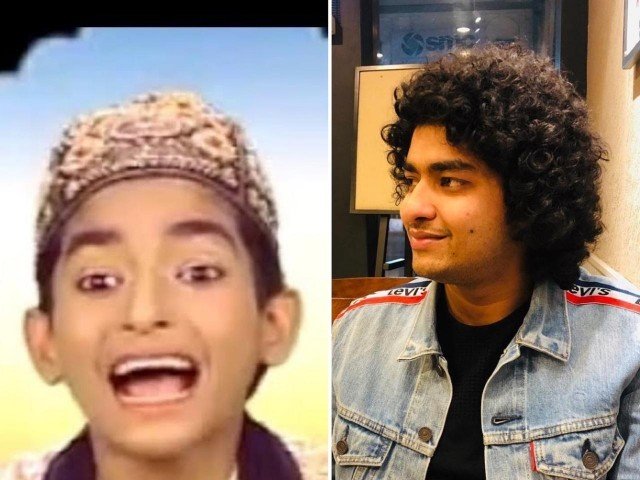 ---
Rais Anis Sabri, better known as the kid who sang the Ramazan cringe anthem Roza rakho jee, came under the spotlight after pictures of him all grown up surfaced on the internet. Looking almost unrecognisable, Sabri received widespread attention with many flocking to his Instagram account and reminding him about his past glory.

Acknowledging the newfound fan support, Sabri recently posted a video wherein he sings the chorus from his hit number. Revealing that the song was recorded in 2007, Sabri proceeds to thank the fans and all his followers who've enjoyed his work both from the past and the present.

https://www.instagram.com/p/B_hmB9DAgRm/

"Pata nahi kab kee Cheez kab viral hojati hai. Isko hamney record Kia that 2007 main. Tab set bohat ziada viral hai. Bohat sarey log Mujhe ain't pey messages kar rahay hein. Mein unn sub logona ka bohat ziada shukar guzar hoon. ( You never know when something goes viral. We recorded it in 2007. Since then it has become famous. A lot of people are sending me messages on Insta. To them I am very thankful)," he said.

Three years ago, a song on Ramazan went viral on social media. Ramazan Aaya Roza Rakho Ji became an anthem of sorts for everyone who's been fasting or otherwise.

Since then, every year, the same song pops up whenever the holy month approaches. The song, sung by Rais Anis Sabri, gained popularity for its distinctive beat, an iconic video and the kid's unbeatable expressions.

With over four thousand followers, Sabri keeps updating fans with pictures of himself sharing the frame with some of the known names in the music industry.

Hailing from, Jalalabad, Uttar Pradesh, India, the singer has met the likes of AR Rahman and Kailash Kher. He rose to fame with several of his qawwalis and the 26-year-old has a huge following on YouTube as well. Not to mention, Sabri has also won several awards, adding more feathers to his cap.

Have something to add to the story? Share in the comments below.