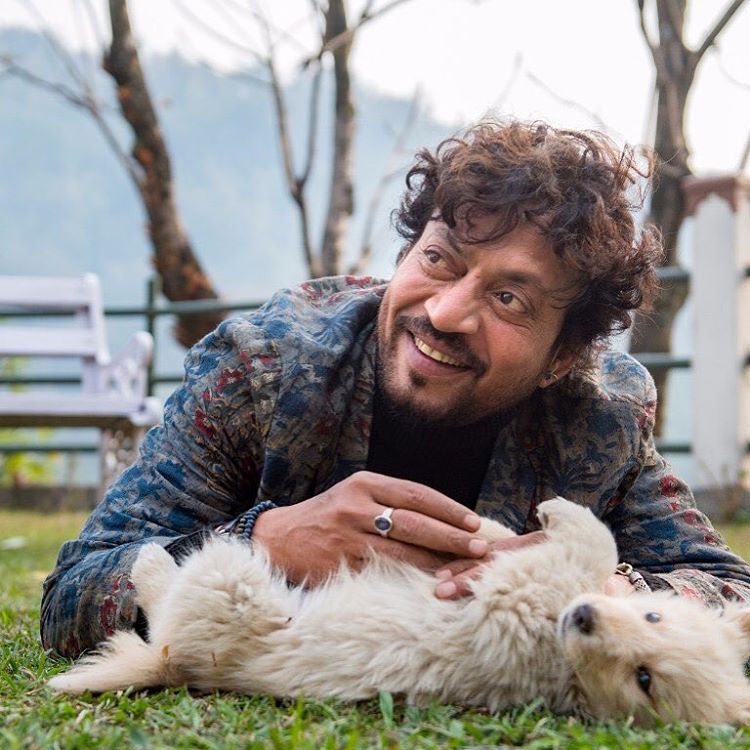 ---
Bollywood icon Irrfan Khan has tragically passed away at the age of 54.

According to Hindustan Times, the Hindi Medium actor was rushed to Mumbai's Kokilaben Dhirubhai Ambani Hospital on Tuesday and was under observation for colon infection. Unfortunately, as a result, he lost his battle with neuroendocrine tumour.

Irrfan's mother had passed away less than a week earlier.

In the wake of this morose news this morning, condolences from fans are pouring in by the thousands, with many expressing disbelief and shock at the deeply saddening news.

https://twitter.com/search?q=%23IrrfanKhan&src=trend_click


No #IrrfanKhan no!!! Please come back!!! You are my fav! Will always remain. The only person happy today would be your Ammi, who you join in heaven up there. Hugs champ! RIP :(((

— Sayema (@_sayema) April 29, 2020
Inna lillahi wa inna alayhi rajeoon. Rest in Peace Irfan Khan Sir 🤲 finest artist, a talent with few parallels, Great human ...His mom passed away on saturday. Tragic beyond words..saddened shattered.#IrrfanKhan

— Ali Asgar (@kingaliasgar) April 29, 2020


The The Lunchbox actor has long been cited as an inspiration to many actors, and is regarded as a benchmark in acting talent, not just in Bollywood but across the globe. His 1988 debut film, Salaam Bombay! is an Academy Award nominated film.

https://twitter.com/Imanoop89/status/1255391899529236480


-The Lunchbox
-Talvar
-Life Of Pi
-Hindi Medium
-Aan
-Blackmail
-Angrezi Medium
-Qarib Qarib Single
-Madaari
-English mediam

You Will Be Remembered Forever ☹️
RIP Padma Shri #IrrfanKhan 🙏💔😰😰😰😰😓😓😓 pic.twitter.com/bU9GpC3ZuD

— PacifIndian (@meri_v_sunlo) April 29, 2020


Fans expressed dismay at the news, sharing how the world deserved to see more of his work - we could not agree more.


The world deserved more of Irrfan and his films. Can there not be a single positive news in this mf year??#IrrfanKhan
The Namesake, 2006 pic.twitter.com/d4Z8gHpkxs

— Shubhangi ✨ (@itnalifekharaab) April 29, 2020
#IrrfanKhan he was the one who made me believe that Indian cinema has actors like him to prove the world. He was the one who defined acting, it feels like personal loss, always wanted to meet him.@irrfank pic.twitter.com/2BFHEbuXMI

— Inayat Ulla (@Inayat_Ulla_) April 29, 2020
These lines unfortunately fits perfectly today #IrrfanKhan 💔 pic.twitter.com/RblNegeC5h

— namaste (@namaste1290) April 29, 2020
When a great actor dies, they just don't go away. They take away a lifetime chance from Moviegoers to witness the greatness of acting. Irfan Khan left his Legacy but took a chance from us to see him on Big Screen from now.

Only the good die young #IrrfanKhan Bollywood Gem! 🙏💔

— JUST A FAN. (@iamsrk_brk) April 29, 2020


Indeed, Irrfan's demise is a great loss for not just Bollywood but for aspiring actors across the globe.

Have something to add to the story? Share it in the comments below
COMMENTS
Comments are moderated and generally will be posted if they are on-topic and not abusive.
For more information, please see our Comments FAQ