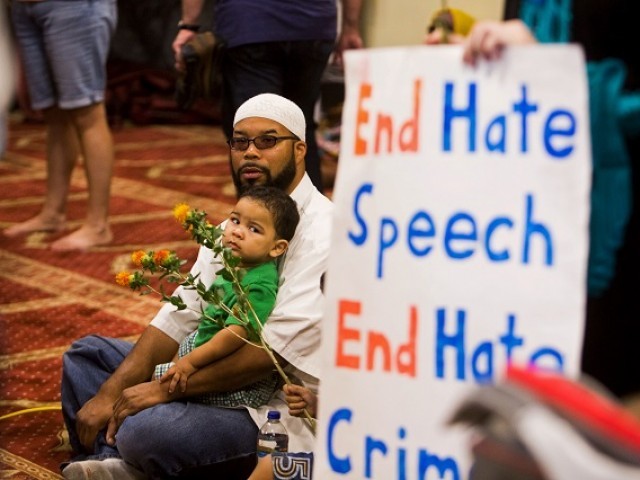 ---
ISLAMABAD: As part of his diplomatic outreach, Foreign Minister Shah Mahmood Qureshi has written letters to the Organisation of Islamic Cooperation (OIC) Secretary-General and his counterparts in the 57-member body to draw their attention towards the rising wave of state sanctioned hate crimes and Islamophobia in India.

"Among other things, the foreign minister has sensitised them towards this hate-mongering as part of the RSS-BJP dispensation's anti-Muslim and anti-minority agenda, based on the extremist 'Hindutva' ideology," a statement issued by the Foreign Office said on Tuesday.

"The rising wave of state-sanctioned hate crimes and Islamophobia in India has emerged not only as a threat to Indian Muslims but is also a matter of grave concern for the Muslim world at large," FM Qureshi was quoted as saying by the FO.

The foreign minister, according to the communiqué, has inter alia apprised about the Modi government's systematic campaign to demonise Muslims by holding them responsible for the spread of coronavirus.

'Indian Muslims face vilification'

He has underscored that Indian actions are in contravention of relevant International Conventions and seriously undermine global efforts for religious harmony during these challenging times.

"It is hoped that the international community will take due cognisance and urge India to reverse this course, which is fraught with risks for the safety and security of India's minorities, particularly Muslims, and for their fundamental rights and freedoms," it added.

There have been growing incidents of hate crimes against Muslims in India particularly after the outbreak of Covid-19.

The RSS, Rashtriya Swayamsevak Sangh, inspired extremists have blamed Muslims for the source of pandemic with reports that some hospitals in India segregated Muslim patients from the Hindus.

The hardline Hindus also launched a campaign against Muslims on the social media, something that invited an unusual strong response from prominent figures in the gulf region.

A member of the United Arab Emirates (UAE) royal family Princess Hend Al Qassimi said that such discrimination against Muslims must not go unnoticed while many other figures in Arab world sought the expulsion of Indian nationals propagating the RSS ideology.

The unusual strong response from Gulf countries with whom India in recent years cultivated good relations on the back of its economic clout prompted Prime Minister Narendra Modi to distance himself from the hate crimes against Muslims.
COMMENTS
Comments are moderated and generally will be posted if they are on-topic and not abusive.
For more information, please see our Comments FAQ