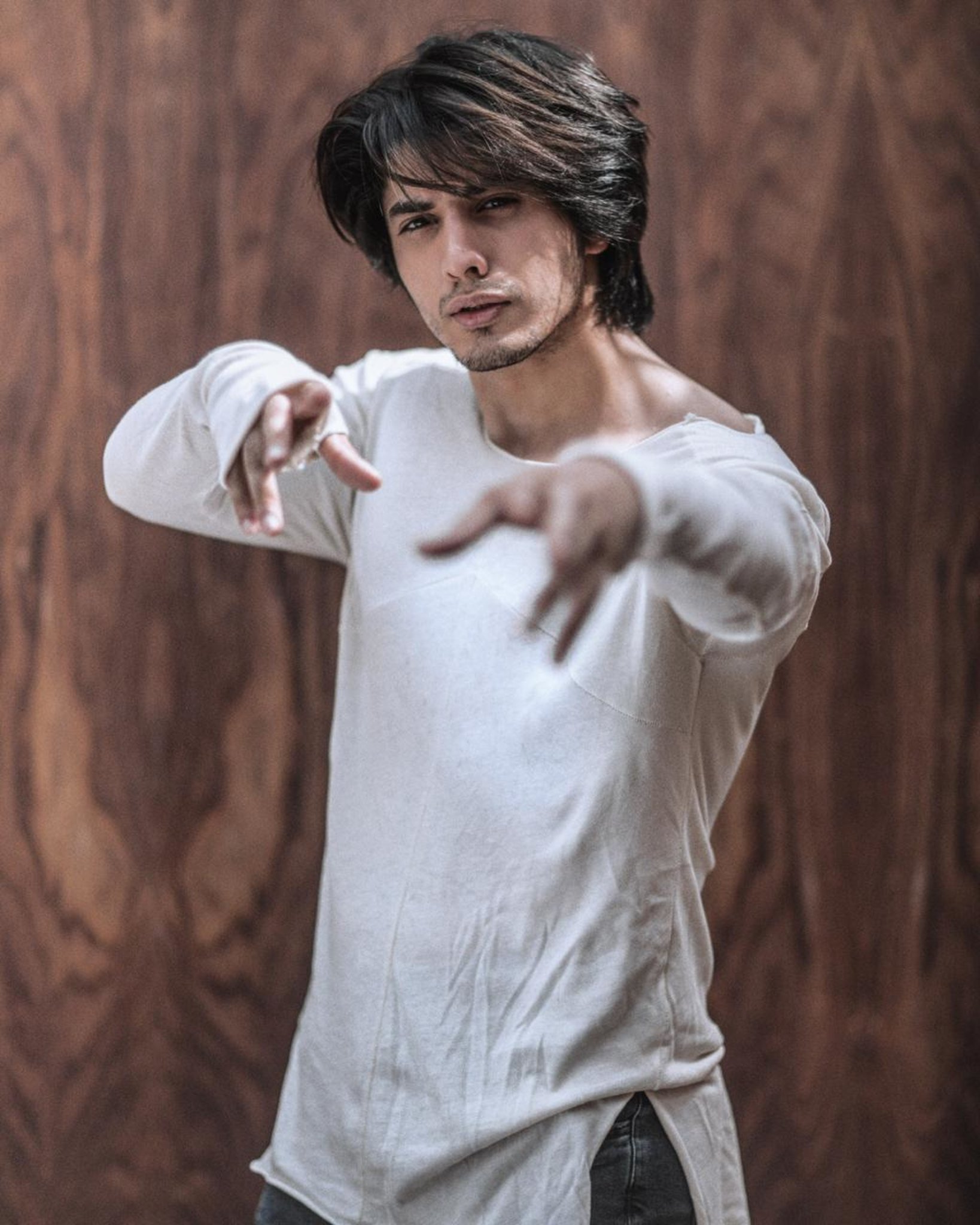 ---
KARACHI: Coke Studio success story Danyal Zafar (Danny Zee) has released quite a few singles lately. However, his latest release under lockdown has garnered a lot of attention and affection from his fans.

The track titled Udh Chaliye is a collective effort of the singer and fans who helped make the song and the video with him. According to Zee, everyone pitched in lyrics and snippets of what they were doing in quarantine to help complete this song in 24 hours.

"The song wasn't planned at all. I had to cancel all the promotions for an album I recently did when the pandemic erupted. Then I went into isolation and one morning woke up with this melody in my head, it was as if I dreamed about it," Zee told The Express Tribune. 


The Muntazir singer went on to reveal that he is a hypochondriac and a workaholic and the monotony of lockdown had started to get to him. "I get anxiety when I'm not doing anything. So I had been turning to my fans a lot in isolation." The singer explained how his growing following then turned into his family, which is why when the melody hit him, he hit them up.

"I couldn't stop humming the tune and asked them to give me their input, after which there was an influx of two to three thousand people sending messages." Speaking in a state of awe, Zee went on to explain how he then decided to make them a part of his video, similar to what his elder brother, Ali Zafar did for his song, Mela Loot Liya. 

Zee explained how he produced the song at home as well and used his car's stereo system to cross-check while mixing, "I didn't have my monitors on me and I wanted to put it out in one day," he quipped.




Recalling his childhood, the Blue Butterfly singer confessed he dreaded production but learned it to be able to make his music as independently as he could. "I'd be helping my brother record guitars. But when I started doing my own thing, I became dependent on producers. I didn't want that."

Since Zee would be telling the producers what to do most of the time it made him realise that he might as well do it himself. "So I started spending 10-12 hours in the studio every day and even trained in Los Angeles for 6 months. And when I returned, my brother couldn't even believe the kind of mixing I had learned."

A few days after Udh Chaliye, Zee released Akhiyaan, which was something he had prepared for. For this, he had asked his fans how they felt after a breakup and constructed a script out of their responses for the video. "Even Udh Chaliye speaks of a distant love, the distance that grew after the pandemic took over. So I like using those feelings to create music instead of just making myself miserable."


Zee recalled writing his first song at the age of 14 in which he attempted to reflect on the people who always hold their misery inside. "It was my dialogue with them," he said while reminiscing the lyrics of the song. "It went something like, 'Fallen our praise who hide their sorrows, holding inside they bleed. Walking a path with no tomorrow, it's silence alone that speaks."

As for his future ventures, Zee revealed that he is currently working on an Urdu album, but these Punjabi songs have clearly turned out better. "I have this habit of usually writing in English, my melodies don't necessarily fit well with Urdu songs, but worked out quite nicely with Punjabi."

As for his music being compared to his elder brother's, Zee remarked that both him and Ali were poles apart in their approach. Both of them have a different sound and his audience is Gen X, which is why it is more digitalised. "When I came into the industry, people compared us a lot. But aside from our genetically inherited resemblance, we are not the same in terms of music and people realise that now."

Have something to add to the story? Share it in the comments below.