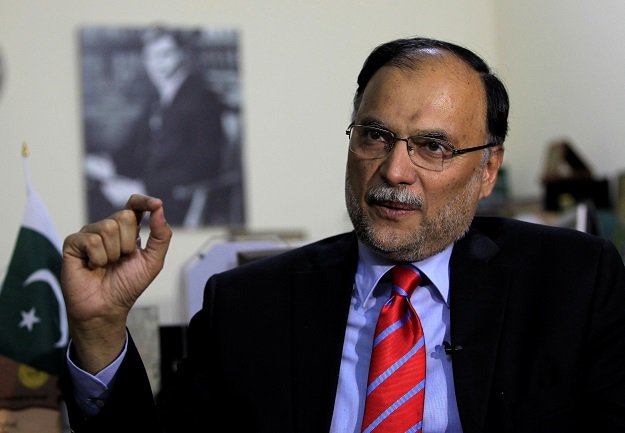 ---
ISLAMABAD: PML-N's key leader Ahsan Iqbal has warned the PTI-led federal government against resorting to any move – like changing the 18th Constitutional Amendment – that according to him may disrupt the national unity much needed right now to fight the coronavirus pandemic.

"The 18th amendment is a consensus document. Any attempt to alter it will spark new controversies. All the parliamentary parties had unanimously passed the amendment.

"At a juncture when the nation faces a major challenge in the shape of the pandemic, what is the point of opening this Pandora's Box?" Iqbal questioned rhetorically in a statement on Monday.

His statement came in the wake of some reports that said the federal government has decided to revisit the National Finance Commission (NFC) award and the 18th Amendment.

Military spending sees biggest jump in a decade in 2019

One of the news reports – quoting sources – said the government had contacted several political parties for bringing about major changes in the NFC award and the 18th Amendment.

The NFC award is meant to distribute financial resources between the federal government and the provinces. It includes distribution of taxes collected by the federal government which form a divisible pool. This pool includes taxes on income including corporate tax, sales tax and export duties, etc.

The 18th Amendment was passed by the National Assembly on April 8, 2010, removing the power of the president to dissolve parliament unilaterally, turning Pakistan from a semi-presidential to a parliamentary republic, and renaming North-West Frontier Province to Khyber Pakhtunkhwa.

The amendment was intended to counter the sweeping powers amassed by the presidency under former presidents and to ease political instability in Pakistan. The bill reversed many infringements on the Constitution of Pakistan over several decades by its military rulers.

Pakistan hails global support for Covid response plan

"The government instead of fiddling with the 18th Amendment should rather revive the local governments system to effectively deal with the contagion," Ahsan Iqbal added. He said the people are at a loss to understand these "incendiary messages" put across by the government.

"Such policies of the government are creating chaos in the country and dividing the nation. Right now, we need unity to fight the virus and to work for economic revival. The government should not harm this national unity by creating controversy over a settled issue," he said.
COMMENTS
Comments are moderated and generally will be posted if they are on-topic and not abusive.
For more information, please see our Comments FAQ