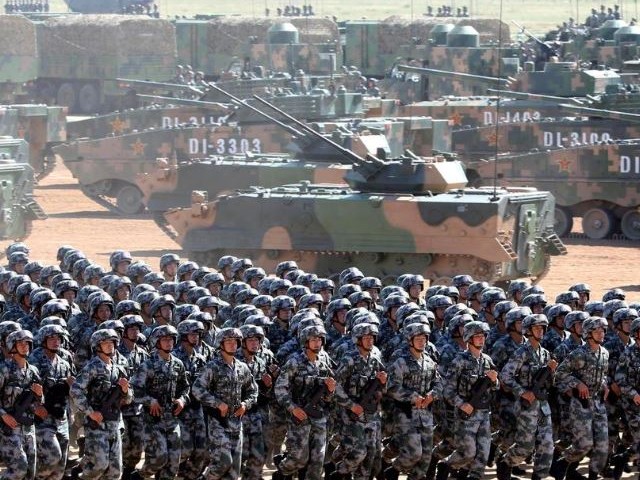 ---
STOCKHOLM: The Global military expenditure saw its biggest uptick in a decade in 2019, the Stockholm International Peace Research Institute (SIPRI).said in its latest report on Monday, marking the first year two Asian countries, China and India, were among the top three spenders.

The world's nations spent a combined $1.9 trillion (1.78 trillion euros) on their militaries in 2019, the report said, adding that the five largest spenders, which accounted for 62% of the total expenditure, were the US, China, India, Russia and Saudi Arabia.

Compared to 2018, that represented an annual growth of 3.6%, the largest spending growth since 2010. "Military spending has reached the highest point since the end of the Cold War," Nan Tian, a researcher at SIPRI, told AFP.

Driving the increase are the world's largest spenders, headed by the US, which spent $732 billion in 2019, a 5.3% increase, alone accounting for 38% of global spending. China's expenditure reached $261 billion in 2019, a 5.1% increase over 2018, while that of India grew by 6.8% to $71.1 billion, it said.

China's ascent also in part helped explain India's rise. "India's tensions and rivalry with both Pakistan and China are among the major drivers for its increased military spending," said Siemon T Wezeman, a senior researcher at SIPRI.

Rouhani urges Iran military to seek regional stability, remain vigilant

According to SIPRI, other notable developments included Germany, which increased spending by 10% in 2019 to $49.3 billion, the largest percentual increase of all the top 15 spenders. Germany's increased spending could in part be explained by an increased perception of threat from Russia, the report said.

Virus impact

The global military spending in 2019 represented 2.2 per cent of the global gross domestic product (GDP), which equated to around $249 per person. The expenditure also represented an increase of 3.6% from 2018 and the largest annual growth in spending since 2010, SIPRI said.

While Tian noted that military spending growth had accelerated in recent years – 7.2% higher in 2019 than it was in 2010 – he also told AFP that this trend could be reversed as a result of the new coronavirus pandemic, and its economic fallout.

As the world heads for a potential global recession, Tian argued that governments will have to weigh military spending against other sectors, such as healthcare and education. "It's highly likely that this will really have an impact on military spending," Tian said.

The military expenditure in the Asia and Oceania region has risen every year since at least 1989. In addition to China and India, Japan ($47.6 billion) and South Korea (%43.9 billion) were the largest spenders in 2019, the SIPRI report said.

There was a sharp increase in military expenditure among NATO members in Europe such as Bulgaria's 127% and Romania's 17%. Total military spending by all 29 NATO member states was $1 trillion in 2019, SIPRI said

China's military flexes muscles for domestic objective: more funding

Russia was the fourth-largest spender in the world in 2019, increasing its military expenditure by 4.5% to $65.1 billion. However, spending by France and the United Kingdom remained relatively stable," said Diego Lopes da Silva, another researcher at SIPRI.

The average military spending burden was 1.4% of GDP for countries in the Americas, 1.6% for Africa, 1.7% for Asia and Oceania and for Europe and 4.5% for the Middle East. Expenditure in South America was relatively unchanged, at $52.8 billion, while the Africa's expenditure grew by 1.5% to $41.2 billion.


COMMENTS
Comments are moderated and generally will be posted if they are on-topic and not abusive.
For more information, please see our Comments FAQ