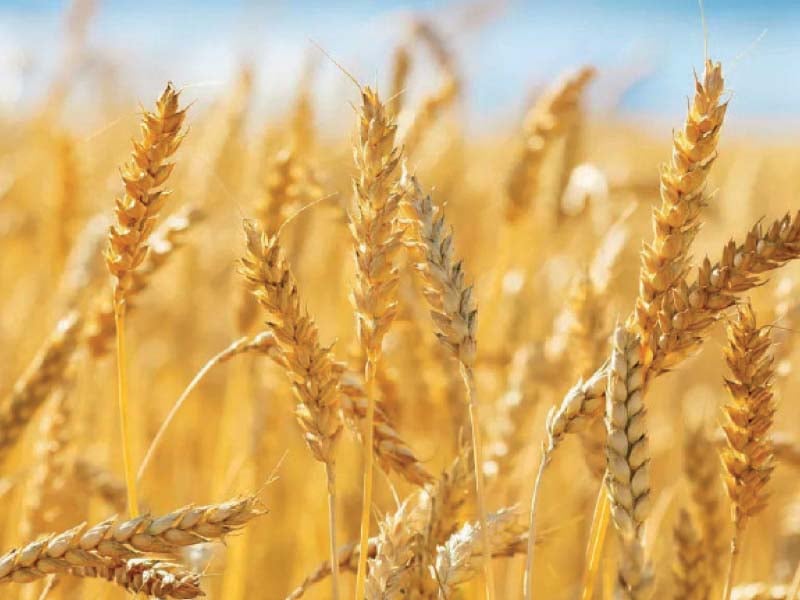 ---
LAHORE: Low-gluten wheat marked safe for human consumption has been cultivated successfully in Punjab with the use of organic protocol.

The wheat was cultivated on a 22-acre patch near Ichugal near Lahore. An area of 11 acres was earmarked for growing normal wheat traditionally whereas organic protocol was used on the rest of the land.

The experiment proved that the use of organic protocol increased the wheat production by a whopping 30-35% while its production cost per acre was also minimised.

Reportedly, the use of this formula not only resulted in taller wheat stalks but also increased the production by 5-6 maunds per acre compared to other fields.

Agricultural experts have predicted that if organic protocol is used on a larger scale, Pakistan may become a high quality wheat exporter.

Cultivators using organic protocols claim that it produces gluten-free wheat, which is much more useful and expensive than ordinary wheat.

Mohammad Rafique, a former navy commander and an agricultural expert, says it is important to have good seeds and fertile soil for a wholesome crop and higher yield.

"In our country, the land is ploughed up to six inches every time a crop is cultivated. Fertilisers are used to increase the fertility of the soil however, repeated cultivation through customary methods reduce the overall strength and richness of the top soil," he explained.

On the other hand, use of Organic Liquid Protocol (OLP) improves soil health and increases fertility, he added.

"We use two litres of OLP per acre. This liquid helps increase the number of earthworms in the soil, which in turn, soften the earth and increase its productivity."

He claimed the liquid protocol also meets the nutritional needs of the crops. The agrarian expert stated that he watered the wheat field twice that included the protocol and sprayed it just once with OLP.

"The difference is phenomenal," he cheered on.

A representative of an institute that manufactures OLP, Maqsood Ahmed, said they have been using the protocol for the last 15 years in various fields, orchards and nurseries.

He maintained that the formula is not being produced on a commercial basis.

"We provide it to any farmer who wants to use it on their crops."

A month's delay was witnessed in the wheat harvest in areas of Lahore where this protocol was used. Nevertheless, the crop yield was higher than those who did not use the formula.

"The grain of wheat was quite big in the experimented areas," he highlighted about the crop.

Ahmed insisted that wheat growers did not use pesticides or fertilizers when they used OLP, helping reduce production costs significantly.

As per sources, the formula was developed by Syed Babar Ali Bukhari, an agricultural expert conducting research in the United States for the past many years. He has been facilitating the use of the protocol in the fields of Pakistan for almost 15 years.

A report of Pakistan Council of Scientific and Industrial Research (PCSIR) asserts that wheat prepared with the organic formula is 'not completely' gluten-free, however, it does contain less gluten than normal wheat and is also safe for human health.

Research based evidence reveals that ordinary wheat has a gluten content of around 12.82%, which can trigger intestinal diseases in some people.

A survey of the local farmers suggested that the average wheat production per acre in Lahore and its adjoining areas is nearly 30-35 maunds which is lesser compared to OLP enriched fields.

A farmer Badaruddin said, "We do not own a large field. Most of the farmers in the area have around 2-5 acres of land therefore everyone is apprehensive about taking a risk with OLP. We prefer the age-old cultivation methods to be economically safe."

Published in The Express Tribune, April 26th, 2020.